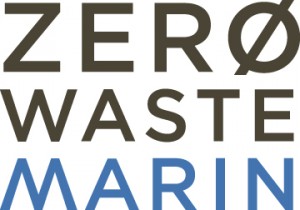 We are a County-based Joint Powers Authority in Northern California whose mission is to help our residents and businesses recycle and reduce their solid waste.  Recently we have focused on Zero Waste by 2025. To reach that goal, one focus is on compostable materials.  To address this, we chose BUSCH Systems to provide us with 1600 1.6 gallon Kitchen Compost Bins.  These bins were handed out to our residents to assist them in shuttling their kitchen food scraps to their backyard composters.  BUSCH Systems Kitchen Compost Pail was chosen because of its simple yet durable design, its solid or screen lid, and the optional charcoal filter used to eliminate odors.  The first 800 were so popular we had to order another 800 to meet demand!
The BUSCH System Kitchen Compost Bin is a tall slender design that can be used easily and conveniently under the sink or between countertop appliances, and the lid can be opened with one hand, should the other hand be full of fresh compostables.  We found this design to be more desirable than competitor models as counter space is often limited, and being able to open/close the container with one hand is essential for convenience.  Another issue not present in the BUSCH bin is the 'yuck factor'; washing the bin is easy due to the round corners and smooth internal finish, it's hygienic and can be done by hand or in the dishwasher.
The expectation with our BUSCH bins is that they will be an excellent tool we use to encourage our residents to compost food waste rather than dispose of it in the garbage to then be hauled away to the landfill.  Combined with our composting classes and backyard composting bins we hope these Kitchen Compost shuttles will reduce our annual disposal tonnages by up to 75,000 tons and assist us in reaching our ZeroWaste goal!
ZeroWasteMarin
Marin County, California, USA