When it comes to recycling bins, blue has long been the standard color of choice in the industry. However, if your recycling program has got you 'blue', so to speak, think about adding a dash of color to perk up things around your office.
Perhaps your corporate colors are distinct. Perhaps your office décor calls for a particular color scheme. Perhaps you just want to be different and offer collection bins that are different from the standard blue. Fear not, desk side recycling bins are now readily available in colors other than blue.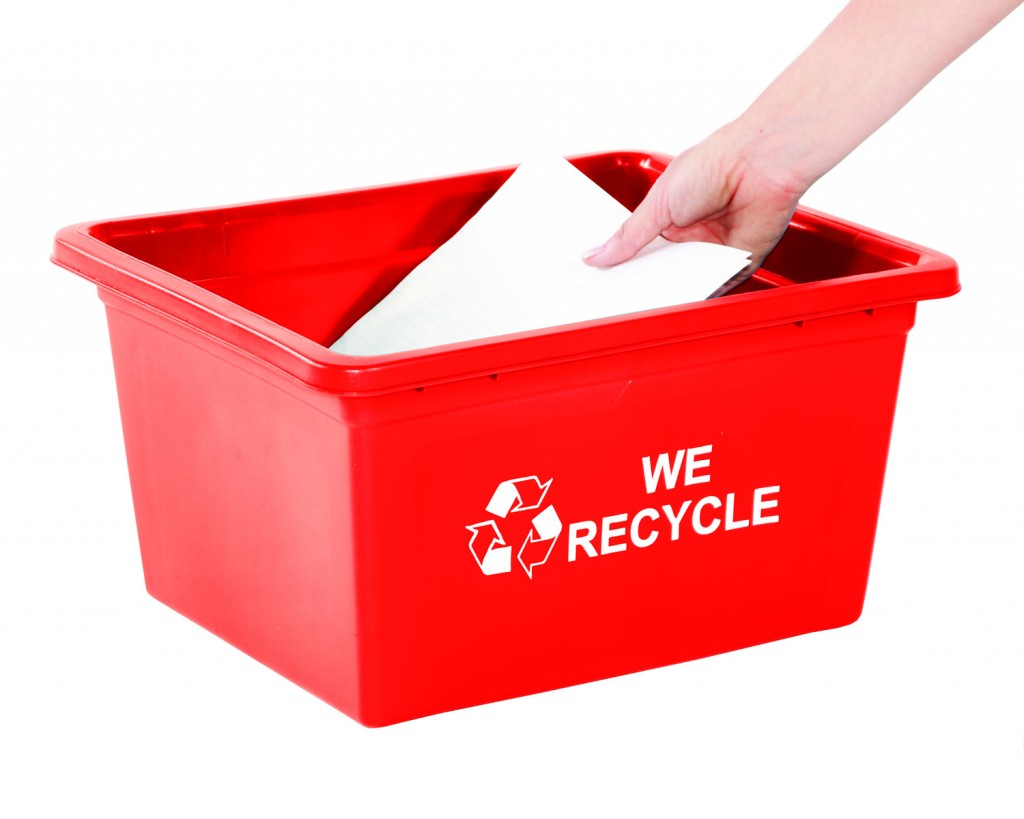 Ever wonder what a red paper recycling bin would look like under your desk? What about yellow? In the past, getting these containers was difficult unless you were willing to purchase huge volumes of products. Not any more! Take a look at these desk side recycling bins and they might just add the splash of color to your collection program that you never considered possible.