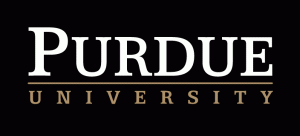 Taking care of the environment means a lot to students around Purdue University.  Being a church situated in the heart of campus, our attendees are young, caring, and passionate.  We knew that they wanted to be able to recycle.  The only problem was to clearly communicate how without taking up too much space.  In the past, we've had recycling bins, but people got them confused and the containers just stood out like eye-sores.   We would always have to sort through and separate the recycling later, and we were continually scrubbing splash stains off the walls.
The Triple Waste Watcher system provided a great solution by offering a means to dispose of everything in one place while still matching our decor.  With everything clearly labeled and convenient, our attendees can easily recycle like we'd always known they wanted to.
Our building is cleaner and more organized in many ways. Increasing the level of care and organization in one area is seeming to extend to many other areas as well.
Thank you for all your kind help, personal attention, and great product.
Bethany,
Purdue Christian Campus House