June marks the 30th anniversary of Busch Systems bringing Recycling and Waste solutions to the world and over the next few weeks we'll be highlighting some of the bins that really made us stand out over the past three decades in the Recycling industry.
We're going to start where it all began – the Curbside.
The year was 1983 and the city of Kitchener became the first community in Canada to include blue bins and curbside recycling in its waste management procedures due to the success of the initial test run of a blue box recycling system in the city in 1981.
According to a Stats Canada report, as of 2007, 95% of Canadian households had access to a recycling program of some kind, up from 74% in 1994 and a far cry from the 1500 homes covered by the initial test run of a blue box system in 1981.
Craig Busch, then a student at York University, noticed ways that the program could be improved so he got to work designing a brand new recycling bin. Over the course of two years, full scale community blue box recycling systems were still only available in a handful of Canadian cities.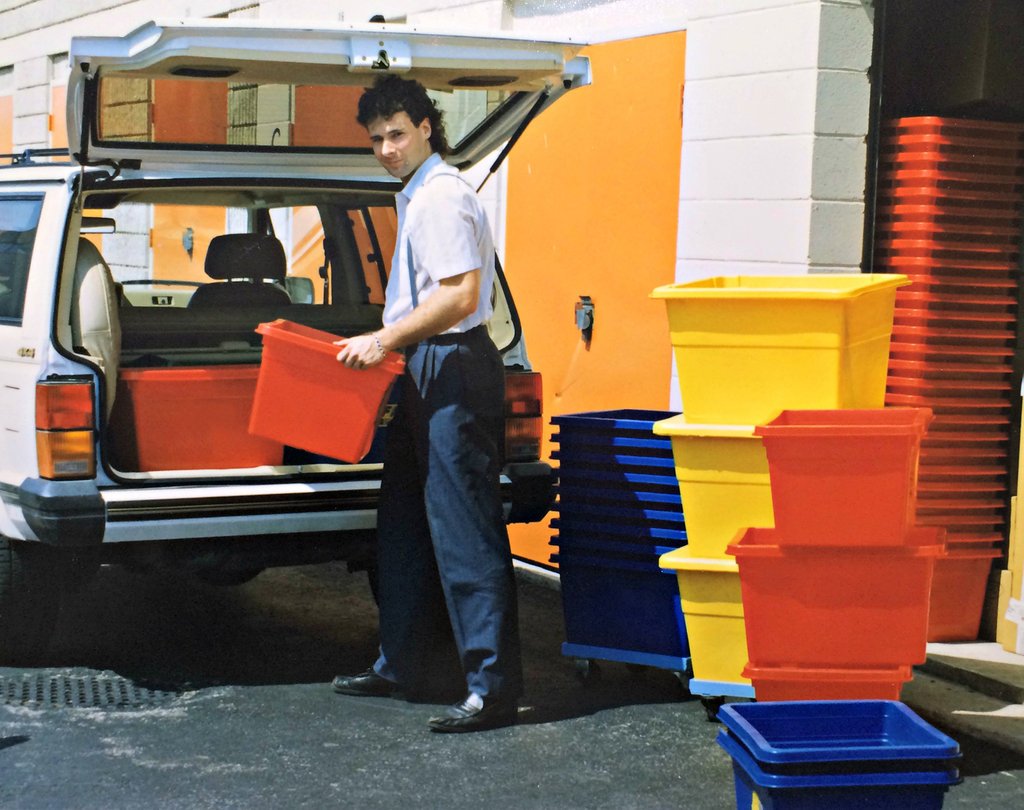 Craig wanted to come to the market with a lighter and more durable recycling bin option for communities using blue boxes:
"City-wide curbside programs in Canada were brand new back in 1985, so product options were fairly slim. I saw potential for something big in the market curbside programs." – Craig Busch, President and CEO
In 1985, two years after the Kitchener adopted a city-wide curbside recycling program, more big cities were following suit. Hamilton was one such city considering a curbside collection program, and the city was keen on Busch Systems Curbside Bin.
"When I saw how curbside programs could be improved, I created the Curbside Bin to give municipalities thinking of switching to recycling more options. The City of Hamilton thought that our new bin would be perfect for their program and with that we had our first order and Busch Systems was born." – Craig Busch, President and CEO
Hamilton became the first city of many in Canada and the United States to have Busch Systems as part of their collection programs.
Our Curbside bins have come a long way over the years. Initially available in one size, the Curbside is now available in 14, 16, 18, 21 and 24 gallon sizes and remains the light and durable bin that started it all. The larger sizes of the curbside are often our biggest sellers. A testament to how far recycling has come over the past three decades!
As of today the blue box system or variations of it can be found in hundreds of cities around the world