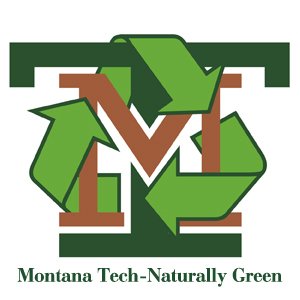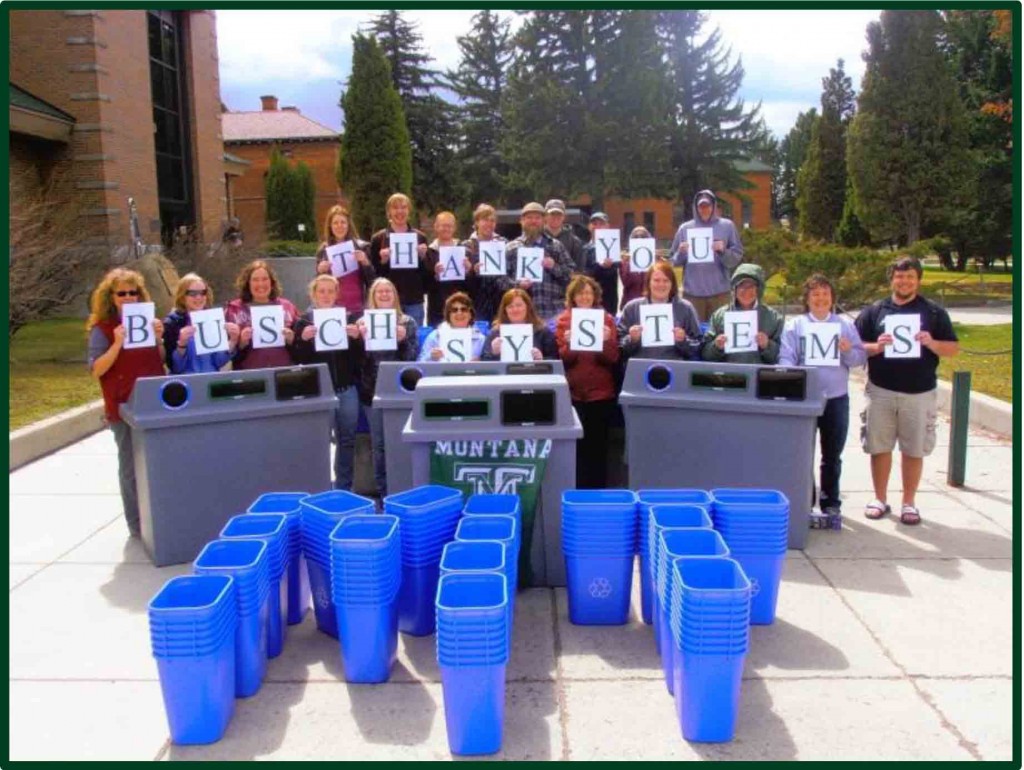 Montana Tech just received the recycling bins won through the recent Busch Systems Like the Logo Campus Recycling Logo Contest and we are simply thrilled.  We received four Outdoor Super Sorter Series bins and they are so attractive, sturdy, and simple to use with the labeled openings.  Everyone just wants to try them out (which is a good thing).  Outdoor recycling will be a first for Montana Tech because we have never had funding to purchase receptacles rugged enough to tolerate Montana's harsh winters until now. These four outdoor sorters will be strategically located throughout the campus to incorporate several buildings' usage per bin.
We also ordered 251 blue 28-quart bins with a Mobius loop that will be located in 30 computer labs across campus and nearly every individual office on campus.  The exceptional quality of these bins will easily withstand day-to-day use for many, many years to come.
Without a doubt recycling at Montana Tech will increase through the use of your superior products.  Our 15-year recycling program has finally evolved from labeled cardboard boxes to quality products that will take us into the future of sustainability.  Busch Systems has done that for Montana Tech.
Many, many thanks from all of us at Montana Tech and especially the Montana Tech Recycling Committee.  Words just cannot express our gratitude for instituting such a contest and allowing us to move our recycling program into the future so I would like to thank you personally.  THANK YOU
S.R.
Montana Tech