When you're a company that creates products that help the environment, how your business operates shouldn't contradict what your company set out to do. If we create something that helps the environment we better be environmentally conscious while doing it!
It may seem overwhelming to try to set and attain sustainability goals for your company, keep in mind that every little bit you do as a company, from shutting off the lights, using less paper or adding multiple waste streams, makes a difference!
With that in mind, and considering earth day is coming up on April 22, it's a perfect opportunity to show you what we do around Busch System headquarters to be as environmentally conscious as possible!

Lights

If you replaced 25 incandescent bulbs with LED bulbs, energy savings over 50,000 hours would equal $6668.75
We keep energy consumption from lights to a bare minimum at Busch Systems home base. We're in the process of changing all light bulbs over to energy saving LED lights. Our crew is also diligent about shutting lights off in rooms that aren't being used.
We've also installed sensors on the lights in the warehouse and stairways, so the lights are only on if somebody is working in or passing through that particular area.

Recycling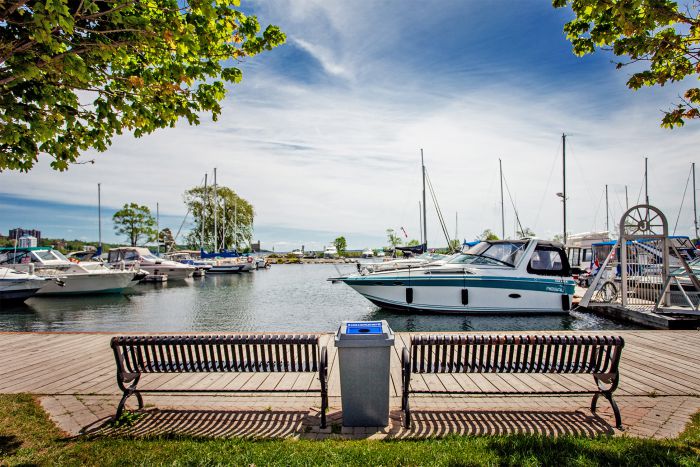 The average person creates over 4 pounds of trash every day and about 1.5 tons of solid waste per year
We recycle every waste stream available in our hometown of Barrie, Ontario. It's a beautiful place that we're happy to call home, and we want to keep it looking pristine and beautiful!
Since we specialize in recycling bins, we have recycling down to a science throughout the office.

Living Walls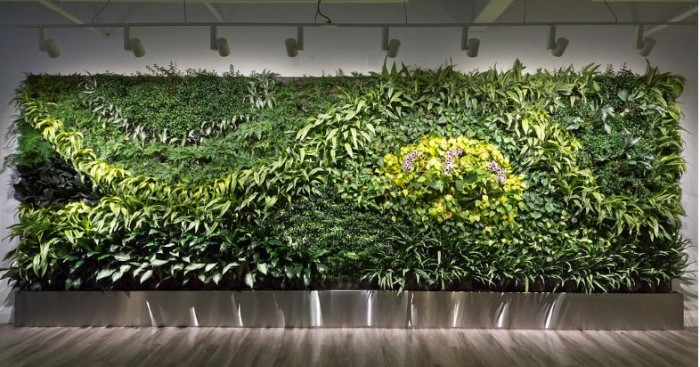 The carbon that is sequestered (i.e. absorbed and stored) from, say, a 20 m2 (215 ft2) [living] wall is about the same as a medium sized tree.
It certainly got a lot greener (literally) when we installed Green Over Grey's living walls in our office. Besides looking fantastic and improving air quality, the walls cool the surrounding air during the summer months, so the air conditioning doesn't have to work overtime to keep the office at a comfortable temperature! Add another point for energy savings!

A Community Garden

Community gardens provide participants with a sense of personal well-being through stress relief, education and the creation of friendships.
The community garden allows our crew to grow organic produce during the spring and summer months to share with other co-workers, to take home and donate to local charities. This allows our employees to lower their overall carbon footprint with fewer trips to the grocery store to get the same produce that travelled thousands of miles to get here.

Eco-Friendly Soaps and Cleaning Products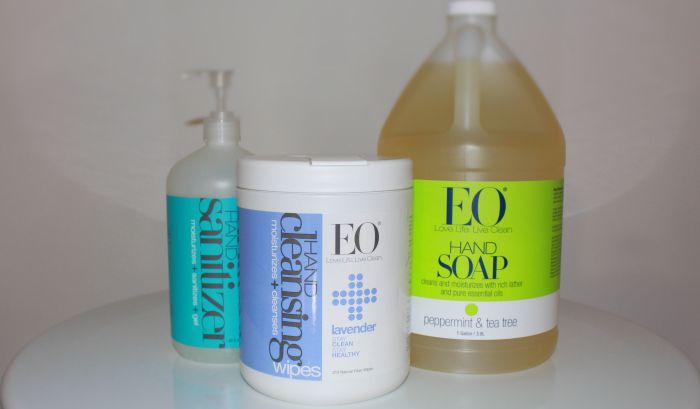 We now use soaps, sanitizers, and cleaners from EO Products, a California-based company that makes all their products from natural ingredients and also come in recycled packaging. We decided to make the switch over because we believe that keeping the office clean and employees healthy shouldn't come at a cost to the environment!

Logistics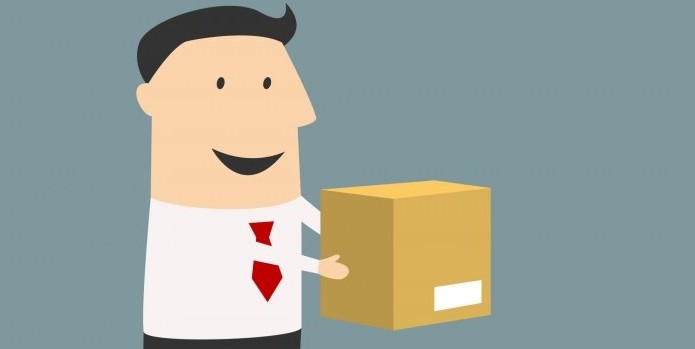 Our logistics department has also been working diligently to get our products to you while lowering the environmental impact that is synonymous with transportation.
Some of the tactics used by the department include:
Freight consolidation and better planning to make one truck run instead of many,
A no truck idling policy during loading, unloading or waiting,
Over 70% of our freight that goes to the US is shipped in EPA Smartway trailers, lowering the amount of fuel consumed to get our bins to where they need to be.
Our logistics department has also cut down on their paper use by implementing EDI (electronic data interchange) with one carrier so far. All bills of landings and freight purchase are transferred from our system to their system, completely paperless and eco-friendly!

The Future of Sustainability at Busch Systems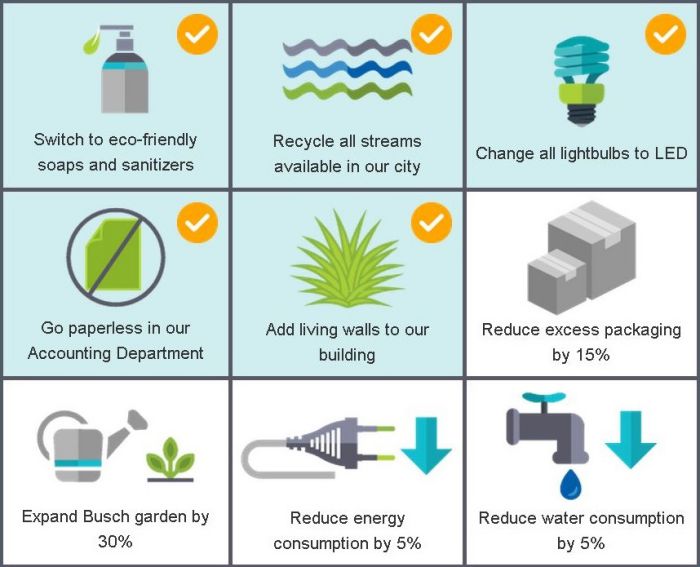 We're doing lots to be a green and sustainable company, but we have more sustainability goals that we've set for ourselves this year. These Include reducing excess packaging by 15%, expanding the Busch Garden by 30%, have our accounting office go paperless and lowering both our energy and water consumption by 5%.
We may be an environmental company, but that doesn't make our quest to be more sustainable any less of a struggle than other businesses out there.
Keep fighting the good fight because doing something is better than doing nothing!