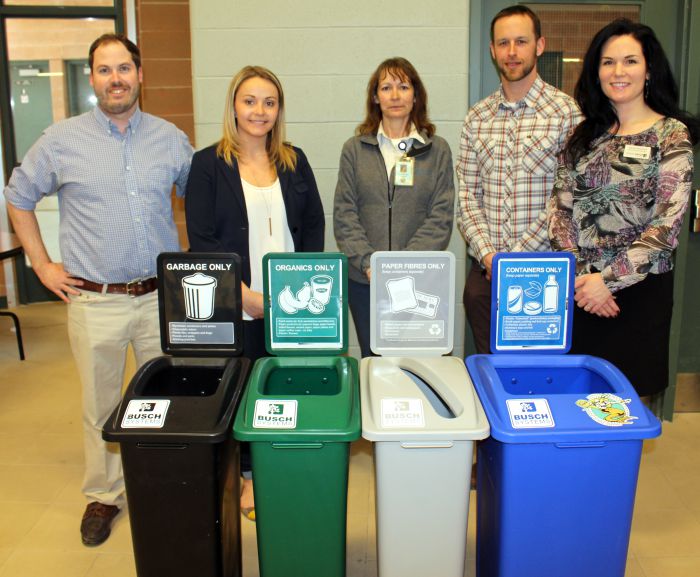 Getting youth excited about recycling is something we are always glad to have the opportunity to be a part of. Just in time for Earth Day 2015, we picked two deserving high schools, Nantyr Shores and Nottawasaga Pines, whose faculty, students and maintenance staff have been working with the Simcoe Country District School Board to kick-start a composting program in their schools.
Properly disposing of organic waste like food scraps has been garnering more attention of late as landfills vying for space and food waste costing Canadians more than $31 billion annually[1].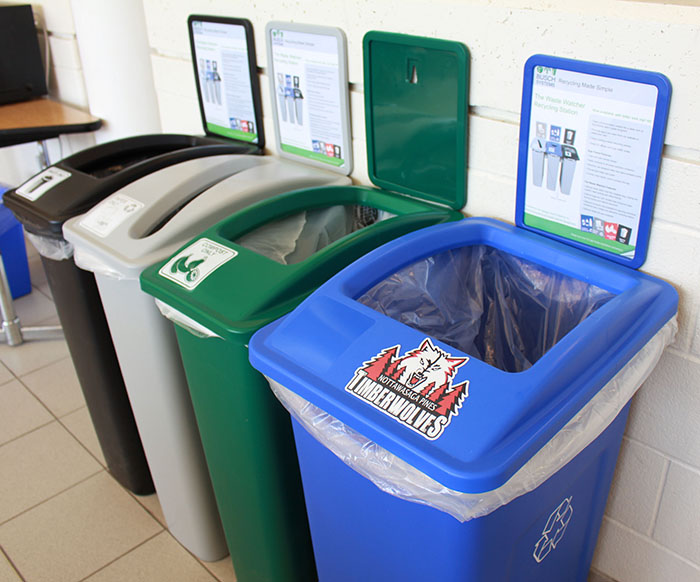 In Simcoe County, green bins are also included with recycling and waste as part of residential curbside collection. Keeping organics out of the garbage on a small scale like a home is easily manageable however with large-scale facilities like hospitals and schools, organics collection can be a little bit more difficult to implement and manage.
It can seem like a daunting to task to get a composting and multi-stream recycling program started but that's where we come in. At Busch Systems, we're always happy to help individuals, organizations and the community meet their sustainability goals!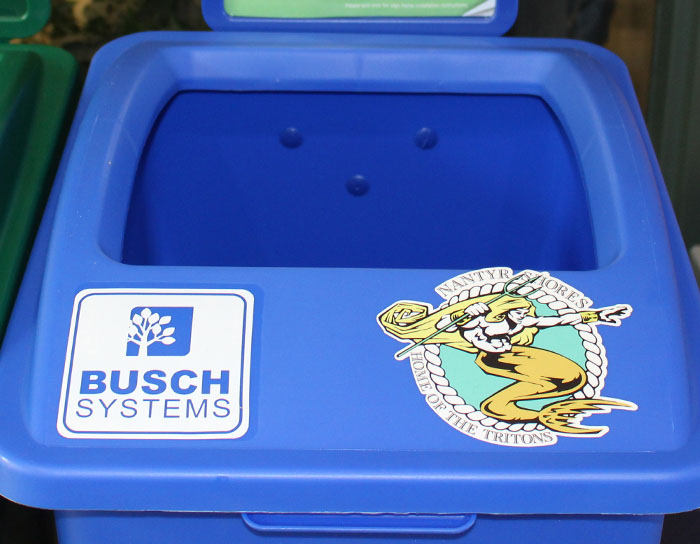 Both schools have demonstrated enthusiasm and commitment to improving their sustainability efforts so the decision to work with them was easy. Each school will be outfitted with our popular Waste Watcher stations and placed in high traffic areas. Custom signage was also provided to encourage proper diversion of waste streams. We'll be keeping track of their composting and recycling rates for the remainder of the school year and can't wait to see the success their current waste bins will bring them.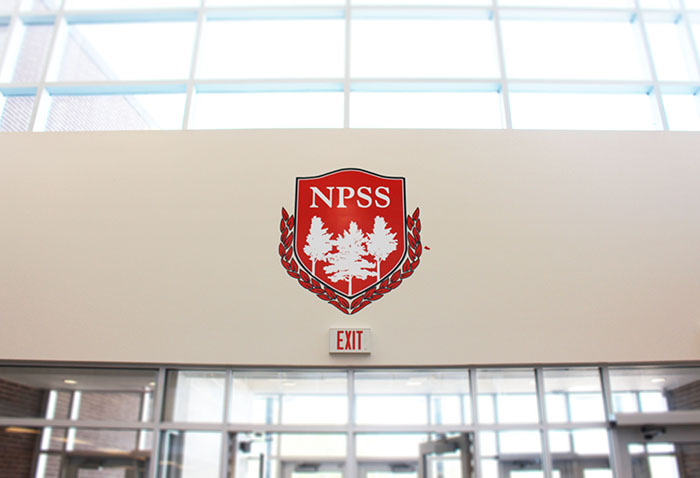 Sources
[1] http://www.cbc.ca/news/business/food-waste-costs-canada-31b-a-year-report-says-1.2869708