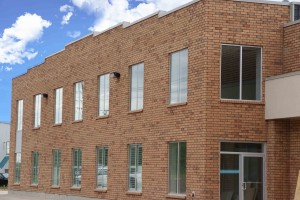 Barrie, Ontario, July 5, 2012 – The manufacturer of the world's largest line of recycling, compost and waste containers has moved into a new building in Barrie, Ontario, Canada. Located mere blocks away from their previous address, the new facility was constructed over the past year and features a contemporary, modern design.
"Our employees spend half of their waking hours in our offices", states Craig Busch, President and CEO of Busch Systems. "It was important to us to create a comfortable and inspiring environment that gives them a high quality of life at work".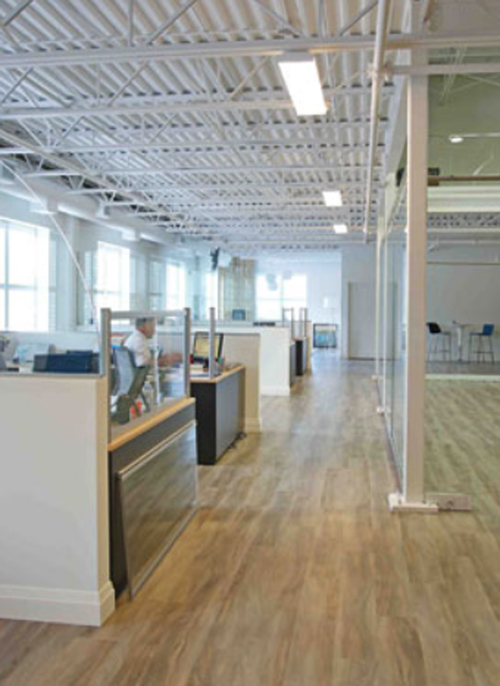 Boasting an open concept, the two storey building comes complete with energy-efficient lighting, fireplaces, ergonomic workspaces and relaxing common areas all set into an open office concept. A commitment to eco-friendly practices and sustainability are evident throughout the building's new, fresh design.
"The idea was to provide a contemporary feel which is conducive to Busch Systems' progressive approach in the industry", states Chris McBrien, Marketing Manager for Busch Systems. "As the most prolific designer of recycling, waste and compost bins in the world, we felt it was important to incorporate a progressive design into our facility as well".
The company has come a long way since its inception in 1985. President and CEO Craig Busch began manufacturing and selling recycling 'blue boxes' in his parents' garage in 1985. Today, he oversees a group of companies all dedicated to green initiatives and progressive business practices.
"With growth comes expansion", states McBrien. "It became clear that we outgrew our old building and this was the perfect chance to start from scratch and construct the building of our eco-friendly dreams".
For more information about Busch Systems, please see: http://www.buschsystems.com
Busch Systems International, Recycling Made Simple.
An industry leader for over twenty five years, Busch Systems has expanded internationally, with a product portfolio detailing upward of two hundred products. Busch Systems develops more new molded recycling, waste and compost containers than all other manufacturers combined.
# # #