An Interview with Mr. Steve Brankle, Director of Facilities Services and Sustainability at John Brown University.
As a former student of John Brown University, I was intrigued when I discovered that they had made a significant stride towards becoming a zero waste campus!
In July of 2012, John Brown University became the first zero landfill university in the state of Arkansas. Slowly but surely, the school started to implement new ways to re-route the campus' refuse away from landfills to be recycled, reused and recovered.
The effort put forth by the community, faculty, student body and the City of Siloam, as well as the assistance received from companies like Covanta, eSco and Lowes were pivotal elements in the implementation of the Sustainability Program.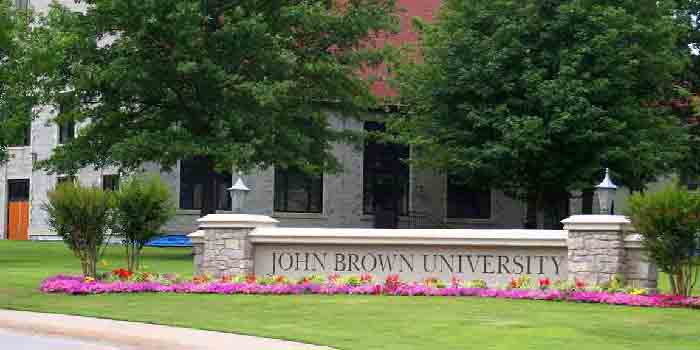 So, what does 'zero landfill' mean? Zero landfill describes the fact that any refuse material from John Brown University is either sent to recycling facilities or non-emission incineration centers instead of landfills. An important mission, JBU's zero landfill efforts can serve as inspiration for other colleges and universities that want to become more sustainable.
When moving to college for the first time, many students stock up on a lot of items they think they will need, and unfortunately, many of these items end up in dumpsters when it comes time to move out. In an attempt to motivate and encourage the student body to become more sustainable, John Brown University got rid of the dumpsters on campus. Representatives of the Salvation Army go to the school on move out day and pick up items that can be reused and repurposed.
JBU also acquired two compactors – one to be used for the cafeteria refuse and the other one for regular refuse. Essentially, all the non-cafeteria materials are compacted at the school, while the cafeteria refuse is taken to the local hog farms. The items that can't be used as food for the pigs are then incinerated using the non-emission incineration method.

I had the opportunity to interview Mr. Steve Brankle, Director of Facilities Services and Sustainability at John Brown University about this fantastic venture they have embarked upon with their Sustainability program. Here is what he had to say:
Q: What triggered the decision to become a zero landfill campus?
A: We have been doing various sustainability projects with our utilities for years (even before the word sustainability was popular). The President asked me and Steve Beers to visit a few schools in California who were doing a lot of projects. We visited Point Loma, Azusa Pacific and UCSD. We realized that we were not far behind. The one thing that we clearly heard was "to do one big project to kick off our program." A few businesses in Siloam Springs had already gone zero landfill so I knew it was possible.
I talked to these businesses and the City and realized we could easily do this – and save lots of money. Bottom line is our trash program used to cost $60,000 a year. Being zero landfill only costs $15,000 and I don't have dumpsters all over campus.
The biggest reason it saves is that we only have our trash compactor picked up when it is full.
Q: Why are you proud of the Sustainability Program overall?
A: All of our initiatives conservatively save us $750,000 a year. Siloam Springs raised our electric rates 22%, and we didn't have to add budget because of all the savings.
Q: How did the school manage to motivate and encourage the faculty and student body to become more sustainable?
A: We have had quite a few articles in the student newspaper promoting the program and the savings.  Another big thing is that the President believes in it and leads the charge.
Q: What kind of challenges did you run into when trying to implement the Sustainability Program?
A: We really haven't. There were some faculty who didn't want to empty their own trash or who get frustrated when their office temperature isn't where they would like it. But again, the President's leadership helps here.
Q: Any words of advice for any other school(s) that might be interested in becoming a zero landfill institution?
A: The biggest thing is to make sure that you have the resources and a place to take your trash and incinerate it.
Q: Does JBU have any new ideas to implement within the Sustainability Program in the near future?
A: Our next big thing is lighting. LEDs are finally at a price that makes sense. We are aggressively changing our lights out.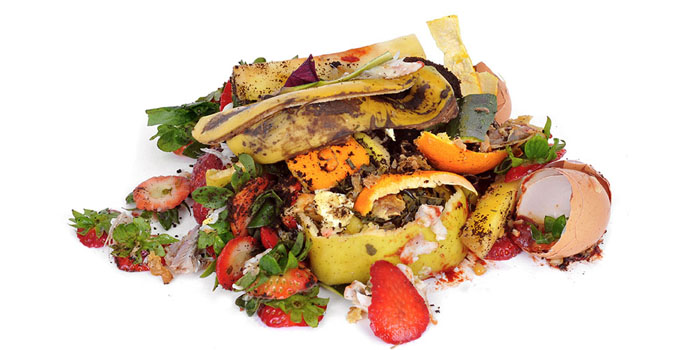 The faculty and students at John Brown University have started to pave the way for other institutions to become more sustainable. I would like to extend a huge thank you to Mr. Brankle and John Brown University for answering some of our burning questions and providing us with some insights that will hopefully inspire other schools to take the leap towards zero waste.
The university's Sustainability Program is an inspiration to me, and it makes me proud to call JBU my Alma Mater.

If you would like to read more about the amazing work Mr. Brankle and John Brown University have done, please visit the school's website http://www.jbu.edu/sustainability/zero_landfill.