Back in 2008 Busch Systems was busy growing, manufacturing, shipping and selling. The Busch team had settled into our previous location and was preparing for the launch of a product that would take the Recycling and Waste Industry by storm – the Waste Watcher Series!
Good things come in two's, three's, four's and even more!
"With the Waste Watcher Series, we wanted to give customers the ultimate multi-stream recycling station. Something that was functional, practical and helped organizations and businesses increase their recycling rates and attain their sustainability goals."  – Serena Brooks, Marketing and Sales Manager
The beautiful thing about Multi-Stream Recycling is that contamination levels are dramatically decreased making material processing much more efficient on the back end at Recycling Facilities. By making the individual stop at the bin and think about what material they're throwing where, it helps create more awareness as to what is and isn't recyclable.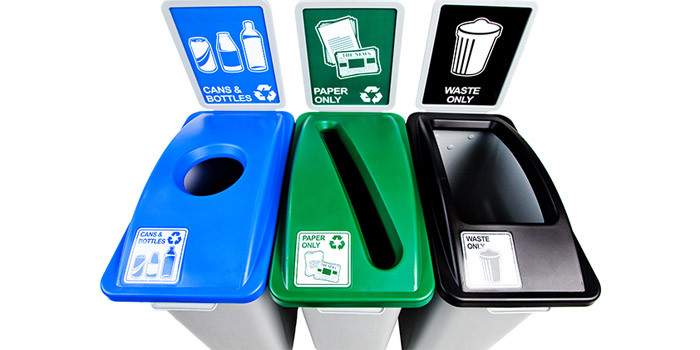 One key to a successful program involving multi-stream stations is customization, and the Waste Watcher delivers on that front in way rarely seen in the Recycling Industry.
"Recycling programs differ based on location and it's pivotal that bins are able to integrate with programs already in place and easily altered when material collection changes. The Waste Watcher was designed with this flexibility in mind." – Serena Brooks, Marketing and Sales Manager
The color, body, lid, opening, and signage options for each station are truly staggering!
Businesses and organizations fell in love with the Waste Watcher Series and it remains one of our most popular products. As the interest in the bin started to take off, we soon started getting demand for a larger sized option and with that the Waste Watcher XL was born.
The big brother of the Waste Watcher upped the bin capacity while still retaining all of the color, lid, opening and signage customizability of the original.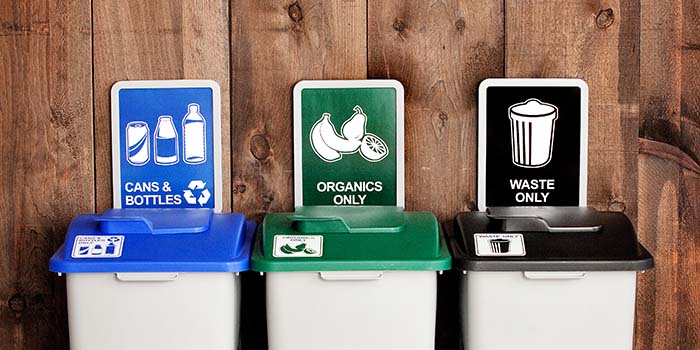 Both the Waste Watcher and Waste Watcher XL series will be available at a 20% discount off MSRP for our 30th Anniversary Sale so if you've been on the fence about purchasing a station, June 23rd to the 25th is the time to buy!