It's time to take the lead, or should I say LEED on making our buildings greener! Thanks to LEED certification, buildings and projects can now be appreciated and recognized for their sustainability efforts.
Leadership in Energy & Environmental Design (LEED) is a globally recognized certification program used to identify green buildings and building projects. LEED certified buildings save resources and create a positive impact on health, renewable energy and the world around them.
These structures and projects are awarded the mark of superior quality and highest achievement in green building.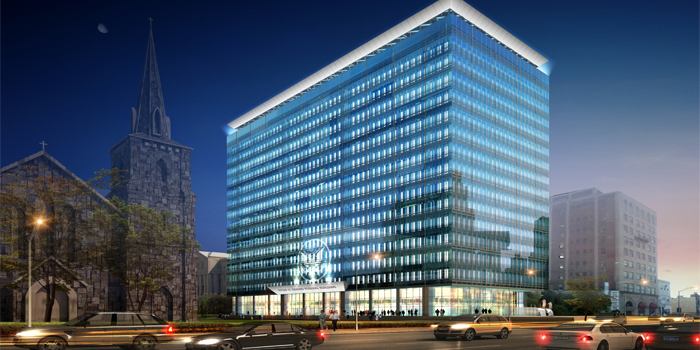 What is the LEED standard?
There are over 166 LEED certified projects dispersed in over 20 countries around the globe. With numbers on the rise, being LEED certified is a global symbol of being green and has become the ultimate in green achievement.
LEED recognises five different types of project categories – Building Design and Construction, Interior Design and Construction, Building Operations and Maintenance, Neighborhood Development, and Homes. Once you have identified your projects type, you can then move into the points section of the certification process.
Each project must meet a certain amount of mandatory criteria. Once these criteria are met, the project must attempt to get as many points as possible. Points are assigned based on the completion of specific green tasks and eco-specifications of a project.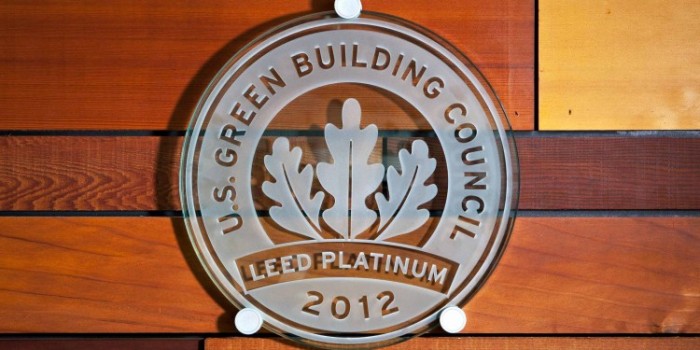 Becoming LEED certified is an extremely powerful and influential tool to have. Offices that have attained LEED certification have reported it to have boosted productivity, enhanced employee satisfaction, reduced sick leave and stress levels, along with being a powerful recruitment and retention tool.
A LEED certified status also has many external benefits such as improving market value to enhance a company's public profile. In today's eco-aware society, there are a lot of eyes on a business's social responsibility, LEED certification holds an incredibly positive image, representing your company's environmental concern and commemorating the actions you've taken to do your part.
Naturally, LEED certification is extremely appealing for not only businesses but also for colleges and universities, healthcare facilities, and homeowners to list a few.

The Road to Being LEED Certified
The process and application to become certified are relatively straightforward. The challenging part is creating a facility that meets all sustainable prerequisites and playing the waiting game for your application to be approved. The LEED certification process requires a set list of mandatory requirements.
Once these have been met, you must achieve a score of 40 points or higher to reach the lowest level of certification. The scoring portion involves tasks and goals that can be categorised into nine sections of being green:
Integrative process
Location and transportation
Sustainable sites
Water efficiency
Energy and atmosphere

Materials and resources
Indoor environmental quality
Innovation
Regional priority
Many of these tasks are not incredibly challenging to achieve; they require a little bit of time, planning and proper motivation. Once your project is evaluated and the points are totaled up, a project can earn one of the 4 LEED levels of certification.
The four levels of LEED certification are:
| | |
| --- | --- |
| Certified (40-49 points) | Gold (60-79 points) |
| Silver (50-59 points) | Platinum (80+ points) |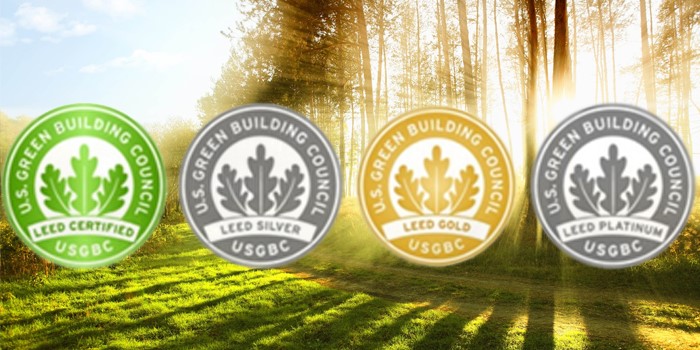 Although the process may seem long and daunting, it is well worth having that seal of recognition for your efforts in being a greener building. At Busch Systems, we would like to support you in the process of becoming LEED certified by helping you acquire your first set of points.
Tip: The use of any of our bins containing a minimum of 25% recycled content can earn you an extra LEED point for the Use of Recycled Content
One down, Thirty-nine to go! Taking your first steps to being green has never been so easy, right?
It's time to be a LEEDer and get your building certified at http://www.usgbc.org/leed

Sources:
http://www.cagbc.org/CAGBC/LEED/CAGBC/Programs/LEED/Going_green_with_LEE.aspx?hkey=54c44792-442b-450a-a286-4aa710bf5c64