Recycling containers… not the first thing you think of when it comes to fun and creativity. Recycling containers have long had the same look and feel, for a good reason; it's familiar to people and they will use them more often. However in some situations a standard container lacks that 'wow factor' needed to really draw people to recycle right then and there.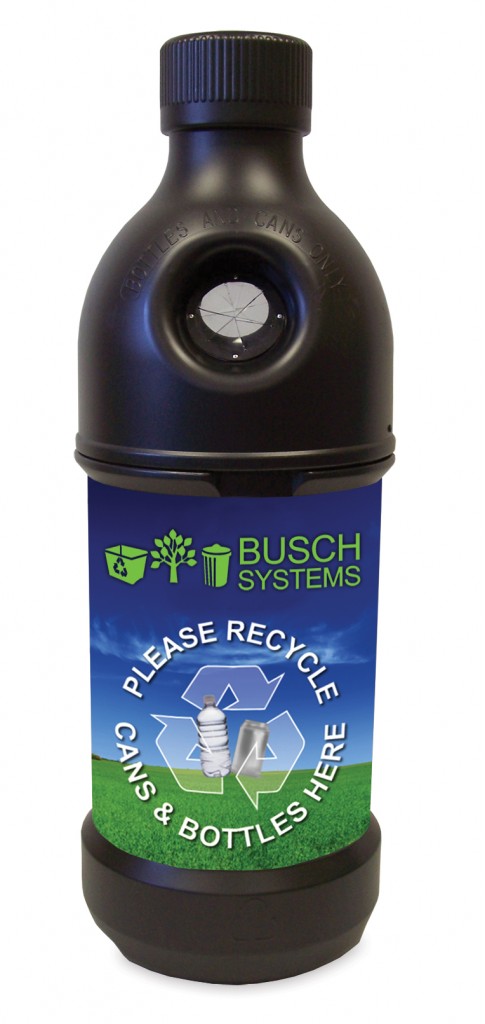 At Busch Systems we have a recycle container that delivers that wow, the Big Bottle Recycler. Just as the name suggests it is a giant soda bottle shaped recycling container, perfect for large venues, tourist areas, theme parks, you name it! The clever design gets people excited about recycling bottles, and because you can custom wrap it, the container can be used for promoting your brand just as much as for recycling.
Just about a month ago a community group called asking for a container that had that wow factor. They wanted a recycling bin that would be fun, work well and be very noticeable in a high traffic area; I knew right away that the Big Bottle Recycler was right for them. After talking through several different options they agreed that this was just what they were looking for and will happily use it for events to come. It's always great to be able to help out and in this case the Big Bottle Recycler was the container for the job!
"From the Recycling Experts"
by Donna Hovey