2014 is coming to a close and looking back on the past 12 months Busch Systems has had quite a busy year! From product launches, a community garden, living walls and awards, here is a review of highlights from the past year at the Busch Group of Companies.
New Products Launched
This year saw the release of The Concourse – a tough, high volume, multi-stream bin that's perfect for high traffic areas.  The Duett – a versatile, dual stream bin that will have you screaming for an encore! The Aristata Series – a bold departure in recycling and waste bins for Busch Systems, collection has never been so simply beautiful! And finally, by popular demand, the Vented Lift Lid for our Waste Watcher XL Series, expanding on the already diverse line of recycling and waste products we have available.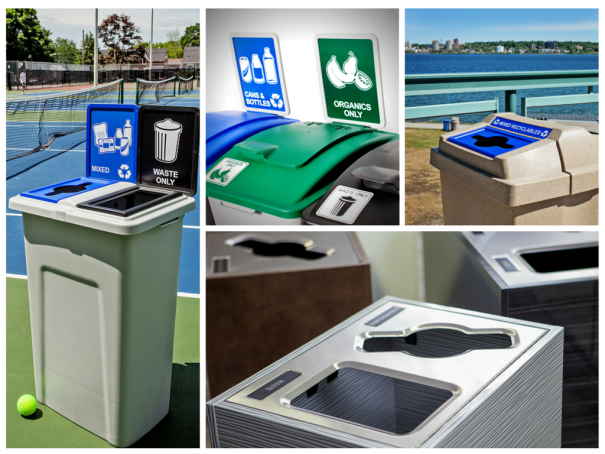 Wherever there's a recycling and waste collection program, there's a Busch Systems bin for it!
The Busch Community Garden
The Busch Community Garden was a great addition to our company this year. Things got off to a bit of a slow start thanks to winter extending its stay up until the month of May – oh the joys of living in Canada!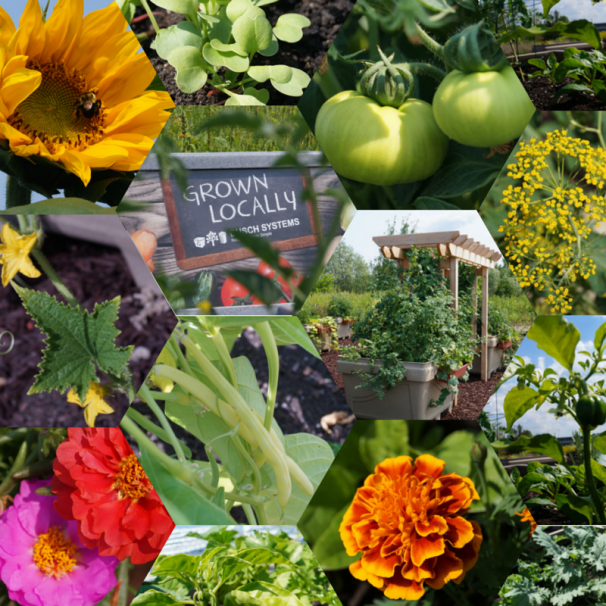 It didn't take long for the weather to warm and the garden to explode with greenery! By the time August rolled around the garden was teeming with plant life. Some of the things found growing in our garden included – cucumbers, green beans, peppers, kale. tons of spices and flowers (of which the Sunflowers were a huge hit with the bees!).
Our green thumbs got to take their harvested produce home while also donating organically grown veggies to charities in the Barrie area.
Living Walls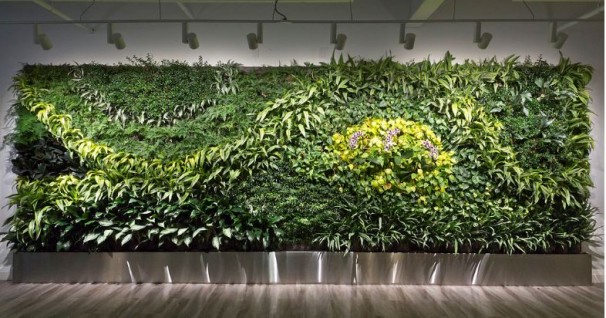 The coolest addition to the Bush System office this year was Green over Grey's Living Walls. With over 1000 plants and 20 different species, the living walls has improved air quality and reduced noise pollution in the building on top of being absolutely stunning to look at!
Run! Paddle! The Staff at Busch Systems Get Active for Charity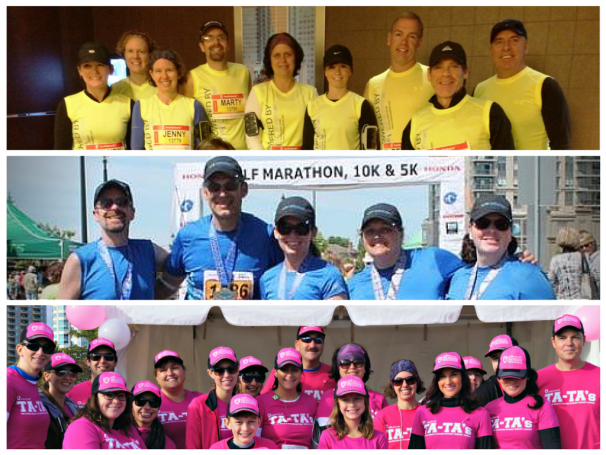 Our employees have been a busy bunch this year – participating in the Barrie Dragon Boat Races and, with our newly formed Running Club, have participated in multiple marathons including the Run for the Cure, the Barrie Half Marathon, the Rotary Run and The Scotiabank Toronto Waterfront Marathon.
Craig Busch Wins the Arch Brown Award for Entrepreneur of the Year
2014 ended on a high note when our president Craig Busch won the Barrie Chamber of Commerce' Arch Brown Entrepreneur of the Year Award for the second time!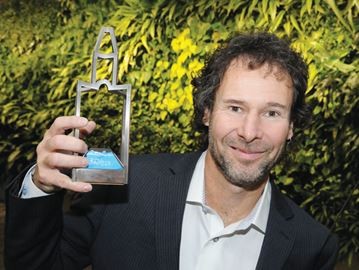 "It feels really great to win again. I thought our chances were remote. We're such a different business, but it's nice for our company and our staff to get recognition" Craig said.
Now that 2014 is coming to a close we are excited for our customers to see what's in store for the company in 2015 – stay tuned because next year is Busch Systems 30th anniversary and it's going to be big!