As people start to get into the spirit of the holidays, sustainability and 'greening' efforts tend to be put on the back-burner. Household waste increases nearly 25% between Thanksgiving and New Year's Day in the United States alone (via Ohio EPA). One BIG contributor to the increase in waste – other than the food waste generated by big family meals – is that lovely gift wrap paper adorning the millions of presents given throughout the holiday season.
In the U.S., annual trash from gift-wrap and shopping bags totals 4 million tons. Half of the paper consumed by Americans is used to wrap and decorate products purchased as gifts. And since wrapping paper is seldom recyclable, all those beautiful wrappings are single-use, and then end up in the landfill. Yikes!
Rather than creating a trash heap that's as sad as a Christmas tree thrown to the curb on Boxing Day, the following list of gift-wrapping alternatives should help keep your holiday waste pile to a minimum.
Fabric
Find new life for shirts, socks, scarves, blankets, tablecloths, or towels by reusing them to wrap your gifts. Or buy them new and include them as part of the gift! Fabric gift wrap can be a present unto itself, whether it's a new scarf tied like the photo above, OR ReWrapables sells fabric wraps that come with snaps making any present a "snap to wrap" – and then the receiver of the gift can reuse it for future gift wrapping too. It's the gift (wrap) that keeps on giving!
Flower Pots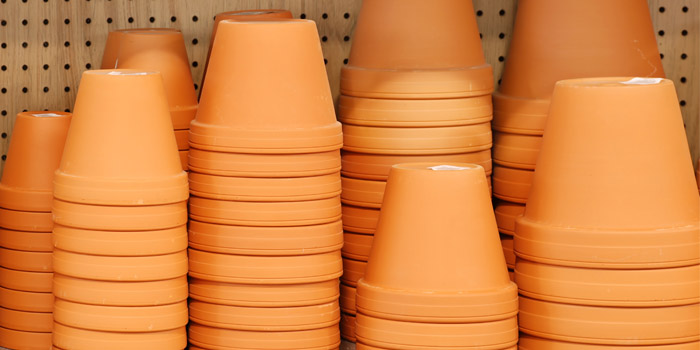 With a little paint or some markers, you can turn any flowerpot into a vessel for gifts while using the plastic tray for catching water as a makeshift lid to fit over the top, perfect for that green thumb in your life!
Newspaper or Flyers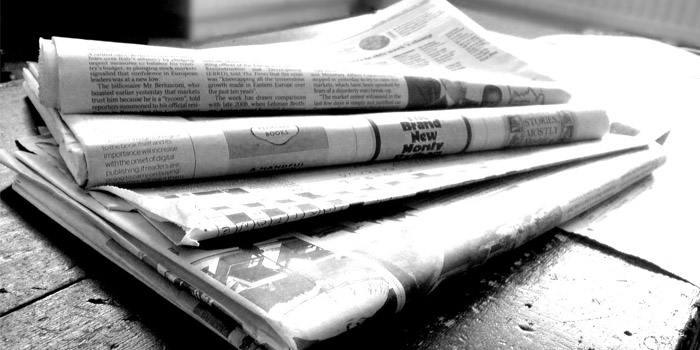 Free wrapping paper that gets sent right to your doorstep, what's not to love? Wrap a gift with a section of the daily Journal/Star/Sun/Gazette/Nugget that may interest the "giftee" – whether it is sports, local news, comics, or horoscopes. Newspaper is very commonly recyclable, *and* it comes pre-cut in handy rectangle-sized sheets so no need to worry about crooked lines and awkward-looking presents (if that sort of thing bothers you).
Maps or Calendars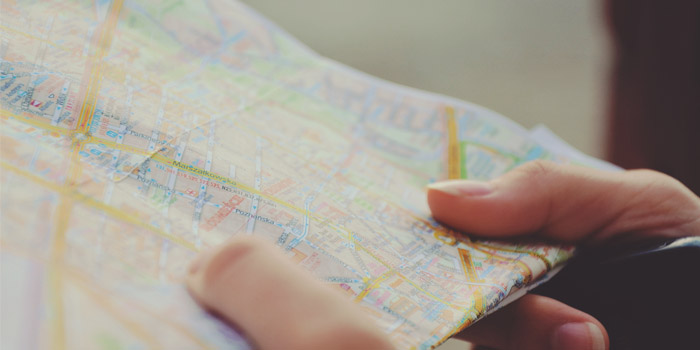 Maps, having been made all but obsolete by the Internet, serve as a fantastic substitute for gift wrap. And make a great wrapping for that world traveler on your gift list! The same goes for old calendars that you may have lying around, or are about to get rid of at the end of the year. And remember to double check if you can toss these wrappings in the recycling when you're done.
Reusable Gift Bags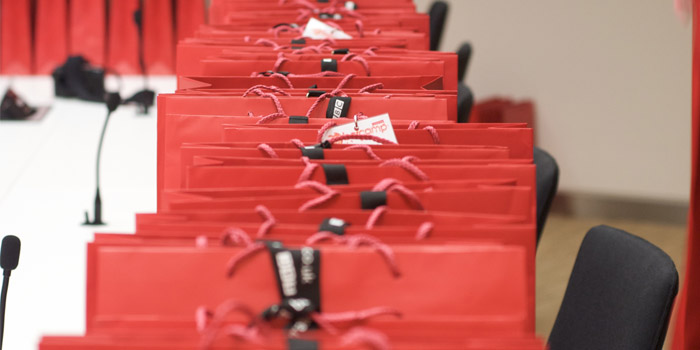 Giving presents in gift bags is a fantastic way to reduce waste since they can be reused over and over again. And there are so many options these days from dollar store cloth & drawstring bags to some higher-end designer square gift bags. You're gifts will definitely be on-trend! And if you collect enough, you'll never have to worry about buying gift wrap again! Keeping it green while saving some green is always welcome during the holiday season.
Wallpaper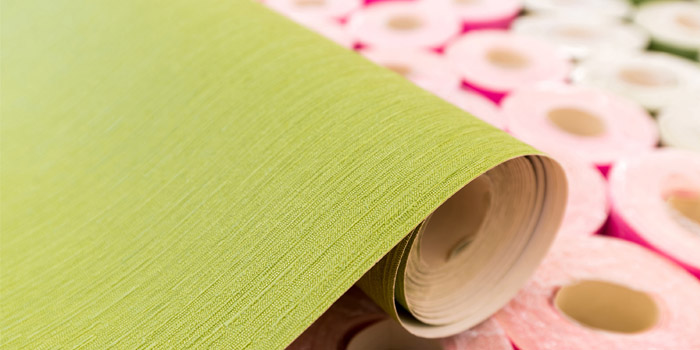 Rather than leaving wallpaper to clutter up your closet or basement, use any extra you have (the tackier, the better) to show a loved one your eco-friendly side as well as your questionable interior design choices.
Recycled Paper Gift Wrap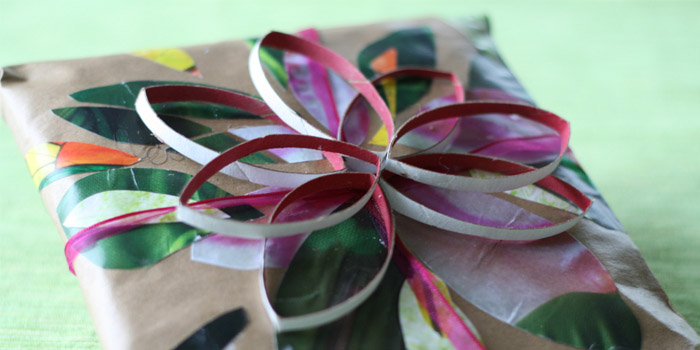 You don't have to sacrifice gift wrap entirely to be more sustainable during the holidays. Brands like Wrappily and Greenfield Paper Company use post-consumer recycled waste and have put chemical-free processes in place while making their gift wrap. Always keep an eye out for wrapping paper made from high amounts of post-consumer products!
Flower Seed Wrapping Paper
This option takes a bit more effort, but is bound to be a splash with any green thumb – homemade seed embedded plant-able paper! A biodegradable substitute for wrapping paper, this paper can be planted in warm soil (you'll need to wait for the spring/summer, or start these seeds indoors!) allowing nature to take care of the rest. Wrapping paper that sprouts some greenery while turning into compost? Talk about a winning combo!
And that's a wrap for this blog! (Sorry, sometimes we can't help ourselves).