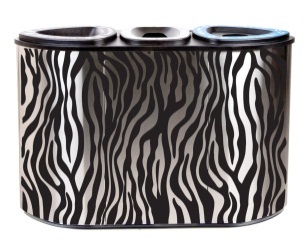 Give Your Recycling Program a Fresh Look!
At Busch Systems container variations are endless. Our recycling bins can be easily customized to reflect your recycling program and/or Company image, turning a basic recycling program into an attractive one! Adding a little personality to your recycle bins can go a long way; it is a great advertising tool and contributes to a unique look that is sure to stand out. Incorporate your company colors, add your logo, or choose a fun design. Whatever creative image you're after, Busch Systems is happy to make it happen for you!
We realize each customer is unique and it is our top priority to provide the flexibility that will ultimately benefit your recycling efforts. All of our containers come in a variety of colors, styles and shapes. Mix and match your lids and bodies to creative a multi-colored container, or add an eye catching design with our art decals! Not sure where to begin? That's what we specialize in!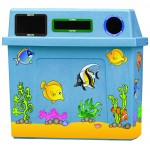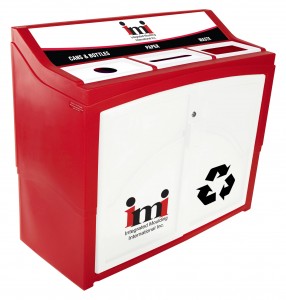 Contact your West Reps for customization options, and they'll ensure your recycling program pops!

Busch Systems is thrilled to announce a new contest we'll be holding in the fall that is sure to generate positive response. It's an opportunity to build brand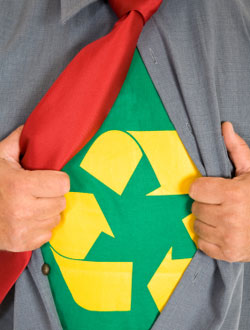 awareness, while having fun in the process applying your creativity skills. Keep in mind this isn't just any regular mascot contest, there will be a special theme to base your character around. Although we can't reveal all the specifics yet, we can say there will be great rewards at stake! Does yours have what it takes to represent?
Stay tuned for upcoming details on how your mascot or mascot-to-be can be a contender!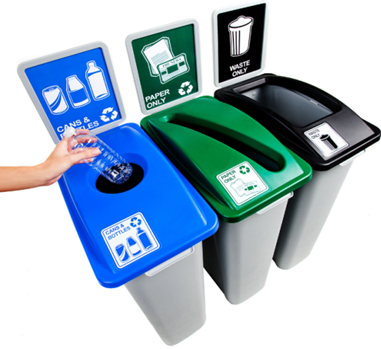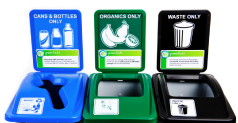 The Waste Watcher
This handy and strongly effective recycling bin series is an ideal solution for office & school collection. It's offered in a variety of colors with many lid styles and openings to choose from, making it a very practical choice among many. If you are looking to separate your cans, bottles, glass and paper efficiently, the Waste Watcher Containers are your answer.
Consider these optional accessories to really amp up your Waste Watcher!
– Recycle Signage for educating and informing: Ask us how to create your own!
– Labels to distinguish your recyclables : A must have for keeping your station clean and organized
– Connector Kits: Allow for a stable and durable recycling station
– Wheel Dollies: The solution for convenient maneuvering
If you haven't tried the Waste Watcher yet, we highly recommend it….Jusk ask us why!