The concept of recycling clothes has been around for a long time. Organizations like the Salvation Army, Value Village, and Goodwill have been accepting unwanted articles of clothing for decades now with the Salvation Army starting the trend back as the 1800's.
Nowadays trends change and people grow tired of their wardrobe relatively quickly and what were once fashionable outfits adorned by the masses become ghosts haunting a closet or even worse, tattered rags rotting in a landfill.

The Need for Sustainable Textiles
When you step back and look and this bigger picture of what it takes to manufacture clothing, it might make you want to shake the mothballs out of that old catsuit you used to wear to the roller-rink before going out and spending money on something new. Here's why:
52-54% of the world's total textile production takes place in China.
3 million tons fiber is processed there each year creating 3 billion tons of soot.
A single mill can use up to 200 tons of water for each ton of fabric it dyes.
The textile industry creates billions of tons of wastewater annually.
The Chinese textile industry discharges 300,600 tons of COD per year equaling 8.2% of China's overall COD pollution.
Who would think that manufacturing clothing is such a resource and waste intensive practice?
Apparel brands have begun to get flack for their ties to manufacturers with environmental violations. Luckily, these brands are becoming proactive in reducing and eliminating waste from their factories and supply chains, all the way to their stores.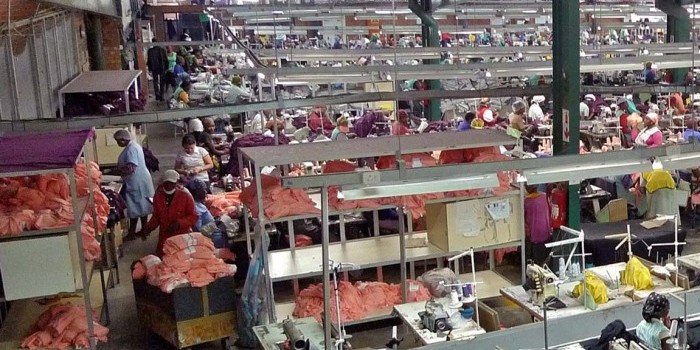 World Recycle Week – An Ambitious Garment Collection Movement
One of the biggest fashion retailers in the world, H&M, is taking a serious stance on closing the textile lifecycle loop by joining forces with recording Artist M.I.A. to launch the first global garment collection program.
"World Recycle Week" will run from April 18th to the 24th with H&M aiming to collect 2 million pounds of unwanted clothes at more than 3,600 store locations worldwide.
The retail giant's goal is to raise awareness of textile recycling and the need to close the loop in the fashion industry by donating and reusing garments.

Did you know – Of the thousands of tons of textiles thrown out each year, 95% could be re-worn or recycled? Since 2013, customers have been able to drop off garments from any brand, no matter the condition, to any H&M location and receive a discount. Shoppers in the United States receive 10% at off their next purchase when donating garments but during World Recycle Week customers will receive 30% off their next purchase.

The Garment Collection program has collected over 25,000 tons of clothing since it was introduced in 2013 and featured its first "Close the Loop" clothing line, made using recycled fibers, in 2014. In the same year, 38 million t-shirts worth of material was donated to reuse and the company used as much recycled polyester (made from PET bottles) equalling 40 million plastic bottles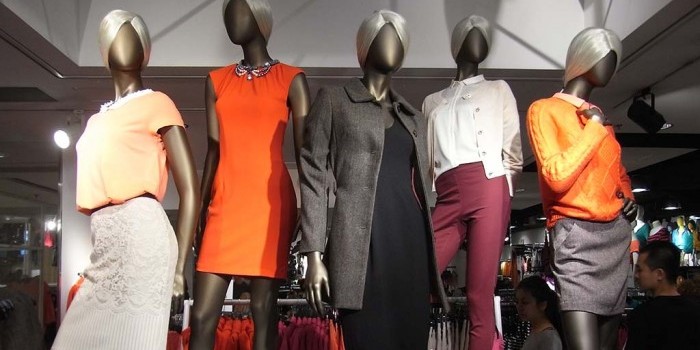 Making a Positive Impact
Recycling and repurposing clothing are a great start to lowering the environmental implications of the fashion industry. To actually close the loop, manufacturers and designers have to look at the lifespan of clothing and the means of which they make them.
From organic material, air-dying clothes, digital printing, water filtration and global standards in the industry all help to close the clothes loop.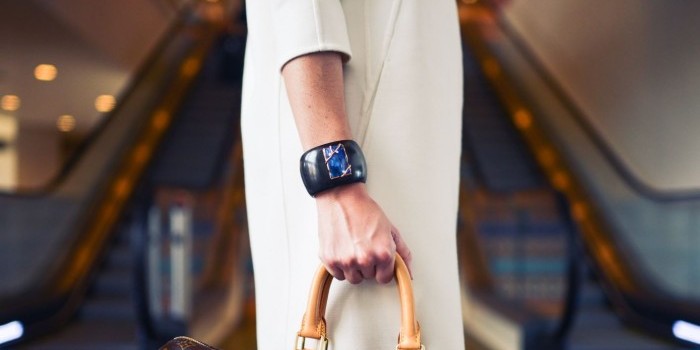 Being Green Will Never Go Out Of Style
Fashion trends are cyclical. If you're worried about being behind in fashion, just buy some second-hand outfits from the past few decades. Low and behold, they're going to make a comeback, mix and match decades if need be, your wardrobe will always be in season.
Slowing down fast fashion will guarantee a positive sustainability impact within the fashion industry.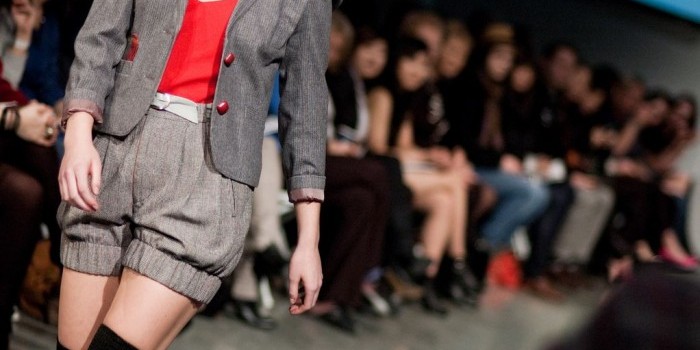 Sources
http://about.hm.com/en/About/sustainability/commitments/reduce-waste/closing-the-loop.html
https://hmgroup.com/sustainability/
http://www.treehugger.com/sustainable-fashion/25-shocking-fashion-industry-statistics.html
http://www.theguardian.com/sustainable-business/sustainable-fashion-blog/2015/jan/14/10-things-learned-zero-waste-fashion-industry