Colleges around the United States have committed to incorporating the importance of protecting the environment into almost every aspect of their operations.
Whether it's through recycling programs, sustainability teams, campus community farms, or water saving initiatives, Colleges and Universities nationwide are taking environmentalism as seriously as education.
Here, in no particular order, are some the nation's trailblazers when it comes to campus sustainability.
Why So Green?
Received a gold sustainability rating from STARS (Sustainability Tracking, Assessment and Rating System)
Seattle's UW ("YOU-DUB") has three farms and a recycling centre.
72% of commute trips made to the campus are by walking, biking, public transit or rideshare programs.
Reduced paper purchased by 30% and purchase only 100% recycled paper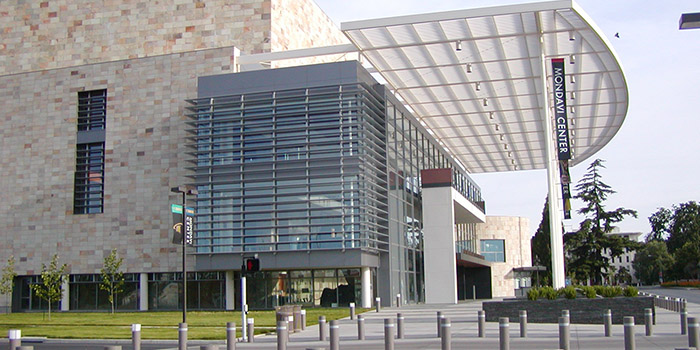 Why So Green?
UC Davis includes two sustainable living facilities for students.
A ride-matching service to encourage carpooling.
Recently opened California's largest campus solar power plant.
The campus is home to a variety of trees and grass that need less water to grow.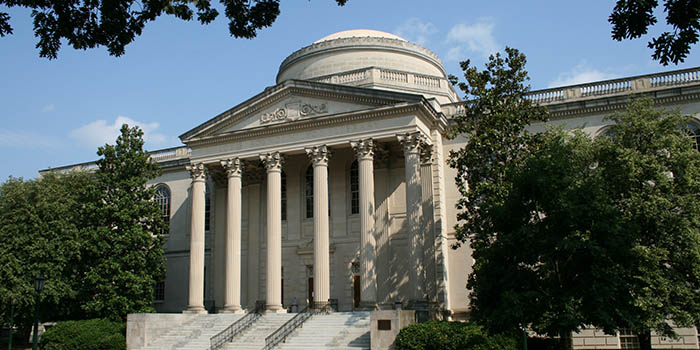 Why So Green?
UNC has reduced its water by 60% of 2000 levels.
All academic buildings erected since 2011 are certified LEED Gold.
There are 460 undergraduate classes in 52 departments that incorporate sustainability themes or address sustainability challenges.

Why So Green?
Campus features green appliances, fair-trade coffee and 30 percent of all its eggs are cage-free
Has placed in the top 10 of the Sierra Clubs Greenest Universities in America four consecutive years in a row.
UCONN has over 300 undergraduate and 111 graduate classes that train students to be eco-citizens.

Why So Green?
Ranked #3 nationally in Sierra Magazines "Coolest Schools" sustainable schools ranking system.
Designated by conservation group Monarch Watch as a "monarch way station". UWO hopes to support a struggling monarch butterfly population by planting butterfly-friendly landscaping.
Made top ten in the Food Waste Diversion category during last year's RecycleMania Competition.
The Oshkosh Student Association (OSA) approved a $60,000 green fund per year for student-helmed environmental initiatives.

Why So Green?
Roughly 47% of the food served in Stanford's 30 dining halls is either organic or locally sourced
65% of solid waste produced on this campus is recycled or composted.
The university offers nearly 500 courses on sustainability about 640 different departments and disciplines.

Why So Green?
More than 90% of waste from meals during Colby's 2015 commencement was diverted to be recycled, reused, or composted.
Much of the 714-acre campus is a Maine wildlife management area.
Colby is one of the first colleges in the US to achieve carbon neutrality.

Green Mountain College
Why So Green?
Among the first U.S. universities to achieve climate neutrality
Recognized by the Princeton Review as the second greenest school in the country.
85% of the campus' heat and hot water comes from a $5.8 million biomass plant on site, which burns locally sourced woodchips for fuel.

Why So Green?
Sustainability-related research is conducted in more than 90% of the academic departments at CSU.
CSU earned the first ever platinum star rating awarded by STARS in 2015.
Has the most robust offering of sustainable education at a single university featuring 962 credit courses with sustainability content.
Want us to add your school to the list? Drop us a line and let us know what your school's been doing to keep it green!

Sources
http://www.bestcolleges.com/features/greenest-universities/
http://www.huffingtonpost.ca/2013/01/14/green-universities_n_2474391.html
http://www.sierraclub.org/interactive/sierra/cool-schools-2015