LOOK WHAT YOUR NEIGHBOR DID!
MSU BILLINGS NEWS SERVICES — Student government leaders at Montana State University Billings have long been taking the lead in recycling efforts at the university. The problem is few of their fellow students knew it.   READ MORE HERE
WELCOME BABY PARKER!    
We are delighted to announce the safe arrival of Holly's precious baby daughter. Parker Patricia Marie Darling was born on October 24th, weighing in at 8.7lbs. Mom, Dad, and Parker are all doing fantastic, enjoying every moment of their new family! We wish them all the best, and can't wait to meet baby Parker!
NEW TEAM MEMBERS JOIN THE MIDWEST
Ginny Irving (Virginia) is our new customer service representative for the Midwest USA. Ginny comes to Busch systems with a wealth of experience and is looking forward to assisting each customer with the utmost professionalism. Ginny has more than 20 years of experience in the Corporate Travel Industry and communications Industry. Please feel free to call and connect with Ginny with any customer service-related concerns. Welcome, Ginny!
Michelle Jeffery has joined the Midwest Region as a Regional Manager and will be working with Donna Hovey, Regional Sales Manager in Midwest USA. Michelle will be managing all Colleges and Universities as well as Cities, Municipalities, and Counties. Michelle has extensive experience in sales and is looking forward to assisting her new customers with the best possible solution for their recycling needs. Welcome, Michelle!

MIDWEST EXCLUSIVE PROMOTION        
For a limited time, purchase your favorite recycling bins at 20% off MSRP! Order $1,000 or more in Waste Watchers, Smart Sorts, or Super Sorters and receive this special Midwest pricing!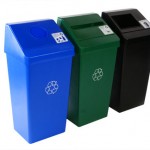 To take advantage of this offer, simply contact one of your Midwest Representatives and quote MW-PROMO1 
    
DON'T FORGET TO SHOW OFF YOUR MASCOT!    

There is still time to enter, so be sure to submit your mascot if you haven't already!  Our Mascot Match-Up opened on November 1st and will run until November 30th. All are eligible! Busch Systems is opening this contest up to all business types and schools in North America.
To submit your mascot, please visit our Facebook page www.facebook.com/BuschSystems continue to the contest page where all details, rules & regulations are posted. Feel free to get imaginative with your mascot! The only condition is that your mascot reflects a green image and incorporates an environmentally positive act. (recycling, composting, sustainable living, etc.).

Starting up a compost collection program in a municipality seems like a major undertaking. Busch claims to be "Recycling Made Simple". How can you make compost collection simple for me?
–          Steve R., IL
Hi Steve!
Recycling programs succeed when they have a clear and concise message. A big part of communicating this message is through the effective use of labels, color, and signage.
By choosing recycling products from Busch Systems, you are choosing to work with the most flexible manufacturer of recycling bins in the world. Our motto is "Recycling Made Simple". Together, we will make your recycling program simple and effective, saving you time and money.
Here are some easy steps to get you started.
We can provide you with organic waste collection tools both residential and curbside
Recycling & Waste Receptacles for Municipalities | Busch Systems
You can also promote your initiatives by using promotional items to remind your community of the importance of recycling. Busch Systems can provide your municipality with items such as key chains, pen holders to promote your greener community.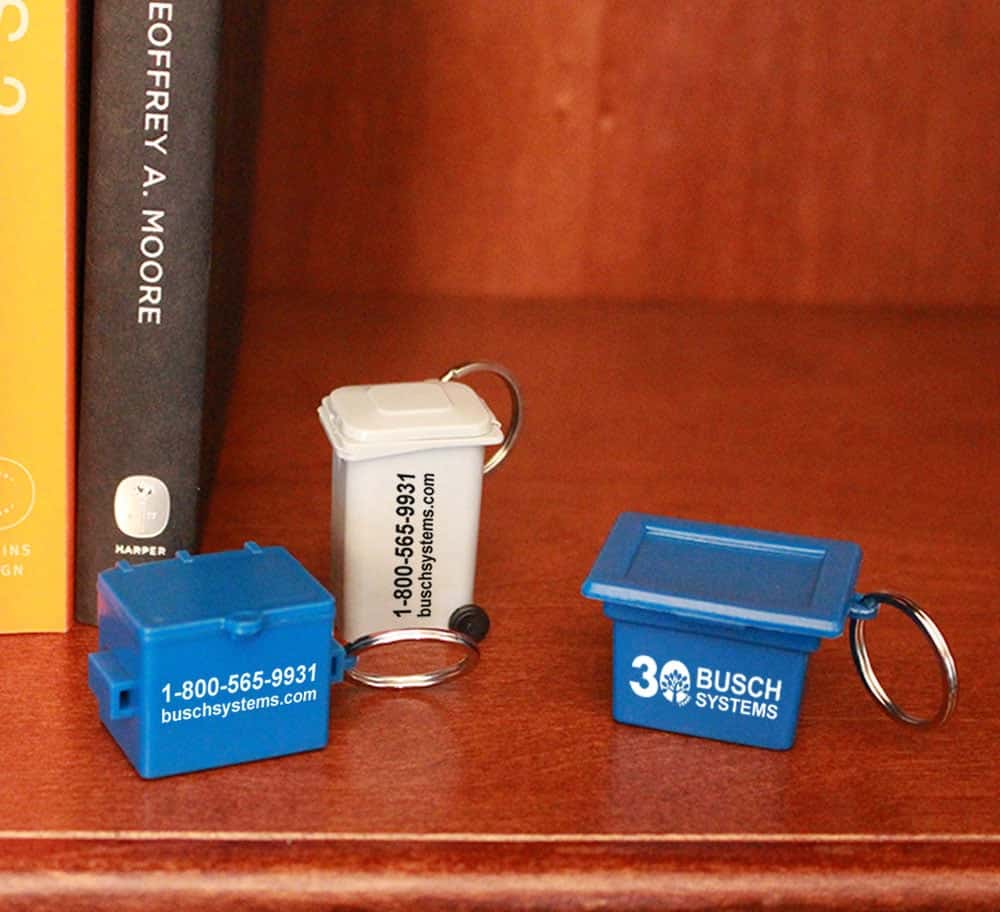 Did you know…
Yard trimmings and food residuals together constitute 27 percent of the US municipal solid waste stream? That's a lot of waste to send to landfills when it could become useful and environmentally beneficial compost instead!
Did You Know That Composting Can…
– Reduce or eliminate the need for chemical fertilizers.
– Save your municipality $$
– Promote higher yields of agricultural crops.
– Facilitate reforestation, wetlands restoration, and habitat revitalization efforts by amending contaminated, compacted, and marginal soils.
– Cost-effectively remediate soils contaminated by hazardous waste.
– Remove solids, oil, grease, and heavy metals from stormwater runoff.
– Provide cost savings of at least 50 percent over conventional soil, water, and air pollution remediation technologies, where applicable.
– Provide another revenue stream to your municipality by selling the newly composted material to residents of the community.
Sincerely,
Michelle Jeffrey
Our winters in Minnesota can be a little 'blustery', to say the least. One of the challenges we have is recycling collection in the winter months. What do you suggest for recycling and waste collection outdoors when snow is a factor?
–          Cameron, MN
Hello Cameron! 'Blustery' is a word I frequently use to describe our Canadian winters. So it would seem that Minnesota and Canada have a lot in common when it comes to weather patterns and the challenges we face in terms of ensuring our waste and recycling containers can stand up to 'all' climates.
Luckily our True 14, 16, and 18-gallon curbside recycling containers offer extreme durability. These containers can take the ever-changing climates and stand the test of time. If you are interested in covering your recyclables such as paper etc. we do sell lids for these containers, which would certainly keep out the snow and sleet.
If you are looking for a solution for an outdoor container for your business, parks, and or other public areas then I would highly recommend the Super Sorter Series, as these containers are also extremely durable and will NOT rust or dent. The other great feature that I love about this particular container is that the openings are on the face of the container rather than on the top, which limits the amount of snow and ice that enters the unit. I hope you find this information helpful; if you are ever interested in learning more about our wide range of products, please do not hesitate to contact me directly.
Thank you again for the wonderful question.
Sincerely,
Donna Hovey
If I was looking for help to start up a recycling program at my college, can you help me?
B.D., WI
Hello B.D.,
Starting up a recycling program at any location can seem to be a daunting task, but it's actually not as difficult as you would think. With as little as 5 easy steps you can set up a successful recycling program you and your college will be proud of. I have attached a link below which will direct you to our 'How to Guide" for Colleges. I am confident that you will find this guide to be beneficial. In addition to the 'How to Guide', did you know that recycling programs succeed when they have a clear and concise message? A big part of communicating this message is through the effective use of labels, color and signage. When these components are customized to communicate your message, your recycling program has what it takes to succeed.
Our ability to customize your recycling bins to match your corporate brand should not be underestimated. In tying your corporate brand to successful recycling efforts, you are telling the world that your brand is a leader in green and sustainable efforts.
Thanks again B.D., and I wish you all the success for a successful recycling program. If I can assist you further, please feel free to contact me.
Warmest Regards,
Donna Hovey