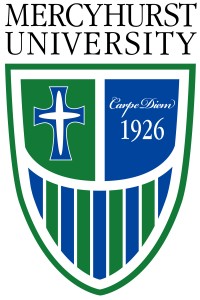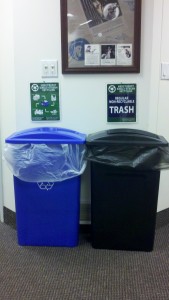 Mercyhurst University is a fully accredited, four-year, Catholic comprehensive institution, founded in Erie, PA, by the Sisters of Mercy in 1926. With our commitment to sustainability, Mercyhurst has been working on instituting and maintaining a fantastic recycling program on our campuses. We decided to work with Busch Systems for our waste and recycling bin purchasing because of the variety of options, and knowing that we could find almost anything we were looking for in one place. We also really liked Busch's own environmental efforts including using recycled plastic in their products, among others.
We have purchased a variety of bins including the small 6-gallon Multi-Recycler, the Waste Watcher series, and the basic office/classroom recycling and waste bins. The Multi-Recycler bins were perfect for our freshman residence hall; now each room in all three residence halls, over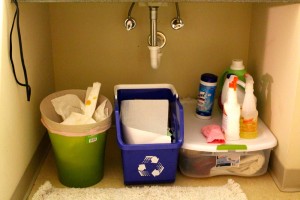 300 rooms, have their own recycling bins to help with separating waste from recyclables. The basic recycling baskets can be found in all upperclassman apartments and townhouses on the Erie Campus, as well as classrooms and offices. Finally, most of our hallway bins for the academic and office buildings at the Erie Campus are the Waste Watcher series, bringing a more consistent look to the recycling program across the campus.
As a signatory school of the American College and University Presidents' Climate Commitment, Mercyhurst works toward carbon neutrality, which includes the reduction of our solid waste disposal that ends up in the landfill. We have been very pleased with Busch Systems and their assistance in our efforts to reduce our waste by increasing our recycling. We will continue to use them for our future waste and recycling container needs.
B.P.
Mercyhurst University