Musicians as activists are by no means a new concept. For people whose modus operandi is to wear their hearts on their sleeves, it's no surprise that musicians aren't ones to stay quiet when it comes to environmental causes and social injustices that are near and dear to them.
By using their success and their industry clout to help raise money and awareness for earth-friendly causes, the following artists are environmentalists as much as they are songwriters.
Neil Young
The legendary Canadian rocker was one of the first in the music industry to promote and use biodiesel while touring. At one point, all 17 of his tour vehicles ran on fuel made from soybeans and vegetable oil.
Mr. Young has also spoken out about the environmental impact that our actions are having on the planet. The 70-year-old has no plans on slowing down anytime soon. His latest album, The Monsanto Years warns of the devastation that genetically modified crops are having on farmers, their land, and the environmental destruction these crops have in store for the planet.

Bonnie Raitt
The American songstress had been a supporter of clean energy long before it became the cool thing to do. Bonnie Raitt co-founded Musicians United for Safe Energy (M.U.S.E.) back in 1979 in response to the nuclear incident that devastated Three Mile Island.
Besides her work in clean energy, she only uses B99 biofuel in her tour buses whenever she hits the road.

Thom Yorke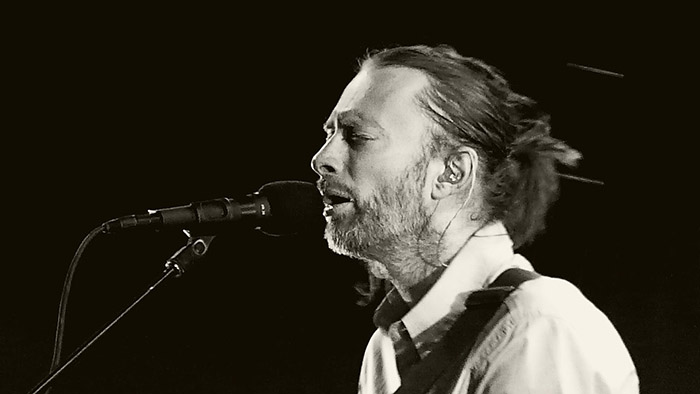 The lead singer of Radiohead is so involved with various environmental efforts it's a wonder where he finds work on music. Whether this is one of the reasons for the bands longer than average album cycles, who knows? One thing's for sure the man wants to do right by the environment.
Using his influence, Mr. Yorke has been a staunch opponent of the Keystone XL pipeline and has spoken out on the environmental implications of the Alberta Oil Sands. He gained access to the COP 15 climate talks in 2009 posing as a member of the press, and he is also a supporter of the 10:10 Movement, a UK-based organization that uses various environmental projects to sway decision makers into green action.
York is also a huge supporter of Friends of the Earth, a massive organization with over two million activists in 75 countries aiming to sway politicians to make more sustainable policies. Yorke and fellow Radiohead bandmate Jonny Greenwood have even performed at a benefit concert in support of the environmental organization.

Jack Johnson
Solar powered studios? Check. Biodiesel fueled tour buses? Check. Eco-Friendly merchandise? You bet! The Hawaiian native is a poster child for environmentally friendly musicians. The "Banana Pancakes" singer has even used the power of music to help raise funds for the Kokua Hawaii Foundation by putting together a huge benefit concert with appearances by Willie Nelson, Eddie Vedder, Dave Matthews and Ben Harper, all to raise funds to support environmental education for the state of Hawaii.

Pearl Jam
Through their Carbon Mitigation Program, Vedder and company have calculated the amount of carbon dioxide released during their world tours, allocating a portion of tour profits towards various environmental projects helping to offset carbon emissions created from flights, hotel stays, truck and bus mileage, shipping, and concertgoers at each Pearl Jam show.
In their latest environmental endeavor, the band have pledged $125,000 to the United Way of Genesee County in Michigan to aid those affected by the water crises in the Flint area.

Cloud Cult
The Minnesota indie rockers have taken the eco-band aesthetic to the next level. In 1999, lead singers Craig and Connie Minowa formed a not-for-profit environmental organization called Earthology. The non-profit would eventually splinter into Earthology Records which the band uses as a vehicle for greening the music industry. Through the record label, the band does its publicity, merchandise production, and recording using environmentally sound processes.
Through Earthology, Minowa was also able to develop the first 100% post-consumer recycled CD packaging available on US market. The band also takes their sustainable practices on the road, playing shows with little to no greenhouse gas emissions, selling 100% postconsumer merchandise to their fans, and planting several thousand trees to offset any carbon emissions that band may produce.
Earthology Records is currently based on an organic farm in Wisconsin built from repurposed wood and recycled plastic and runs entirely on geothermal energy.
Cloud Cult are pretty much the rock gods of going green.

Willie Nelson
Mr. Green himself, Willie Nelson is as much a musician as he is an environmentalist. The legendary country singer is a huge supporter of farmers that promote local, organic foods. Along with Neil Young and John Cougar Mellencamp, Willie Nelson created the non-profit organization Farm Aid back in 1985, raising money for farmers in need all over the United States.
Over the past 31 years, Farm Aid has raised over $48 million to help support an agricultural system of family-oriented farms in the United States.
Mr. Nelson has also created a line of biofuel called BioWillie, which helps the environment generated and also generates more income for farmers as well. His biodiesel is becoming available in more truck stops across the US.
Mr. Nelson, we tip our sustainability hats to you!

Sources
http://www.thedeadtrees.com/25-green-musicians-and-bands/
http://www.thedeadtrees.com/thom-yorke-radiohead-frontman-environmentalist/