The dynamic duo of a strong offensive line and a tough defensive line make the ultimate powerhouse towards any rivaling team. This unstoppable team combines an offence of going green and a supportive defence of college athletics. That's right fans, college athletics and going green have teamed up together to make their run for the ultimate title in sports: The Green Bowl.
They are set to face their number one rival, the Wasteful Warriors in the championship game. Although the green bowl may be an entirely made up championship game, the alliance between college athletics and going green has never been more real! College sporting events are throwing the game-winning touchdown for recycling.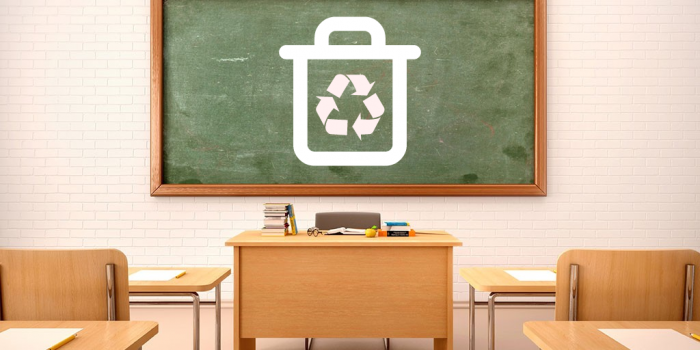 College campuses across the nation are taking an interest in going green, but they are doing it with a unique approach. As the importance of campus sustainability by college students grows, the efforts of college campuses around the globe are taking the leap towards being greener. The up and coming generation of pupils have a high level of concern when it come to the social responsibility and the ecological footprint of the college they choose to attend.
This is becoming an important game changer in college recruitment leading schools to combine going green with another significant contributor to college appeal, athletics. Combined, this is not a force to be reckoned with as this duo is ready to take on any team who dares to challenge them.
Many teams and arenas have committed to participating in the Zero Waste recycling program. The Zero Waste recycling programs aim to divert over 90% of trash from entering into our landfills. This is done through the support and encouragement of proper recycling and composting.
Many college football stadiums participating in the Zero Waste program have successfully done this by making all items sold in the stadium to be either recyclable or compostable. This leaves little room for any misconducts to be made while recycling.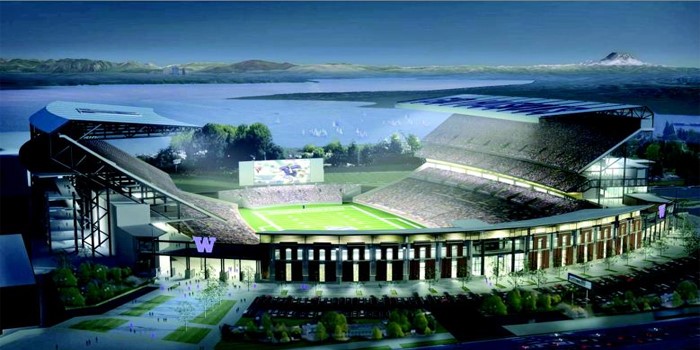 Green athletic facilities are sweeping (who doesn't like a good curling pun?) the nation as being on of the biggest promoters of environmental sustainability on campuses.
One facility, in particular, belongs to the University of Washington. The Husky Stadium is a state of the art (LEED Silver certified) complex. It was recently renovated to include a new energy tracking system, projects to conserve energy, enhance infrastructure, reduce the impact on the surrounding environment and create numerous engagement programs to the fans to promote sustainability.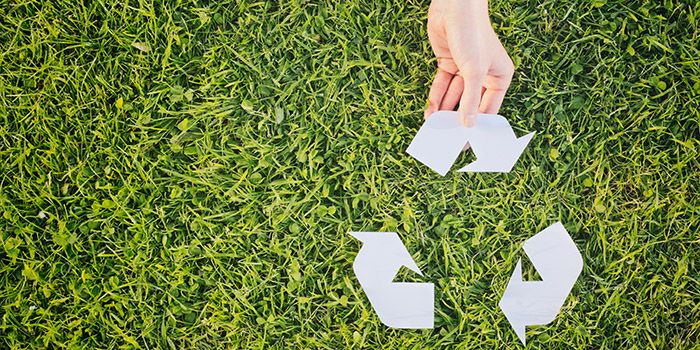 So, not only is the stadium doing its environmental part, but they are going for the overtime goal by encouraging fans and students of the University to participate in going green as well.
The GameDay Recycling Challenge is a fun spirited competition among universities and colleges that help students to green up their game! The winning school is determined by the highest total weight of recyclables, combined with a total weight of organics collected on football game days. One of the many participating schools is Clemson University.
Clemson University was the GameDay Recycling Challenge runner-up in 2015 and the champion in 2014! This past year Clemson University managed to recycle 68,892 pounds of recyclables! That's a lot of recycling! Participating in these types of competitions is a fantastic way to get students excited about recycling!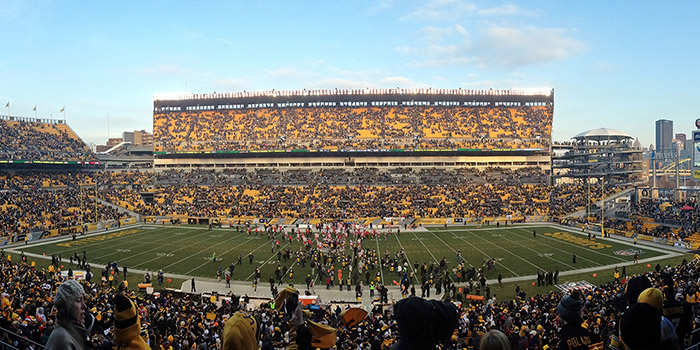 WOAH WOAH WOAH! Don't worry, we didn't forget about the fans who live for tailgating. Campuses are encouraging fans to make the tailgate party as green as possible! Many schools have set up recycling stations and advertise what can and can't be recycled outside of their stadiums to ensure proper recycling habits.
There are plenty of tips and support to green tailgating, such as offering methods of carpooling to games and staying away from using disposables. Try using refillable water bottles and travel mugs to cut down on plastic water bottles and red solo cups.
No matter what your school or favourite team's colors are, green sports make for a home run in getting everyone involved and spreading the word about campus sustainability!

Sources:
http://www.washington.edu/news/2013/08/26/husky-stadium-recognized-as-game-changer-in-sustainability/
http://www.emergingedtech.com/2013/06/4-ways-colleges-and-universities-are-using-tech-to-go-green/
http://www.floridagators.com/sports/2015/12/10/_sustainability_.aspx
http://www.clemson.edu/sustainability/