Innovation is always a good thing, improving the recycling process is constantly welcome and thankfully there are individuals and organizations out there like us who are dedicated to doing just that. Here's a quick look at some of the innovations that have been recently brought to the sustainability table.
Color Coated Recycled Glass Aggregate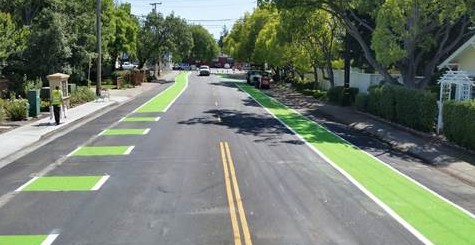 New York based company Ruby Lake Glass has created a process that can color coat pulverized recycled glass right down to the molecular level. The final result is a product that is vibrant, durable and allows for the reuse of glass that would otherwise end up in landfills.
The process of creating recycled glass aggregate doesn't involve using high temperatures to melt the color into the glass providing a savings in both energy and carbon emissions. There are multiple uses for the product, one of coolest being its application to roadways – its vibrant color and low friction rating promises to reduce traffic accidents and fatalities. Who would have thought that recycled glass could be a life saver? Saving lives, protecting the environment…Go Color Coated Recycled Glass Aggregate!
EcoCupTM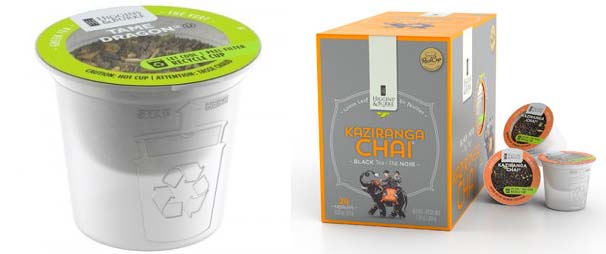 Single serve coffee and tea has dominated the market over the past few years now, growth has been nothing short of astounding – from practically 0 in 2005 to 12 billion cups produced last year! Unfortunately many of these single serve cups aren't being recycled meaning a LOT of extra trash has been going to landfills.
With this in mind, Canadian company Mother Parkers developed the EcoCup so consumers can easily separate the components of each capsule (without resorting to sharp objects), allowing the cup to be recycled and the coffee/tea grinds to be composted, significantly cutting down on the amount of cups ending up in the landfill.
Continuous Mechanochemical Compatibilization (CMC)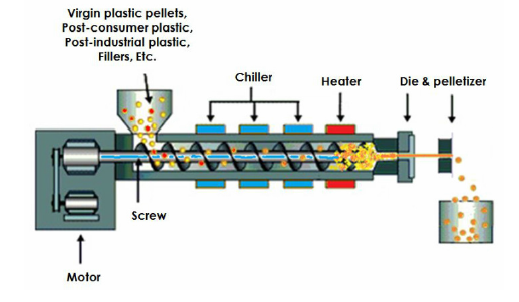 Pennsylvania based Zzyzx Polymers (pronounced "Ziziks") has created a first-of-its-kind manufacturing facility to produce unique specialty and recycled plastics. Continuous Mechanochemical Compatibilization (or CMC) involves cooling the mixture to below the plastics melting point, subjecting it to high pressure and shear forces, causing constant fragmentation and fusion of polymers in a solid rather than liquid state.
The great thing about CMC is that it actually uses less energy than the normal recycling process! Heat isn't added until the final stage in order to prep plastic pellets for use by Zzyzx's customers.
It's going to be exciting to see when these innovations have a chance to be applied in the recycling industry at large, a future of zero waste is definitely a possibility on the horizon. 

Regional Healthcare Plastics Recycling Demonstration Project
Spearheaded by the Healthcare Plastics Recycling Council (HPRC), this project seeks to develop a business model that highlights the economic viability of healthcare plastics and what can be done to help stem the near one million tons of perfectly recyclable, non-infectious plastics from over 5000 hospitals in the continental U.S. that end up in landfills.  The results of the Plastics Recycling Demonstration Project will then be replicated in other geographic areas