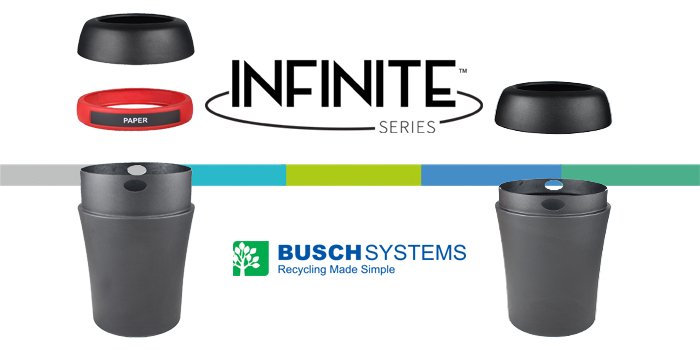 Busch Systems is continually on a mission to expand our product line to reach as many markets as possible. No matter the what, where and why of a recycling program, there's a Busch Systems Recycling & Waste Bin that will integrate seamlessly into any collection situation.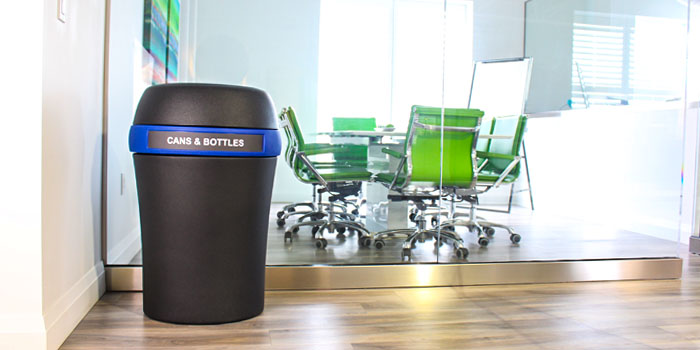 This is why we are incredibly excited to introduce the Infinite Series, our latest line of Recycling and Waste bins and the newest addition to our expanding line of designer recycling and waste products which already features the Aristata Series, the Boka Series as well as the Kovah.
The In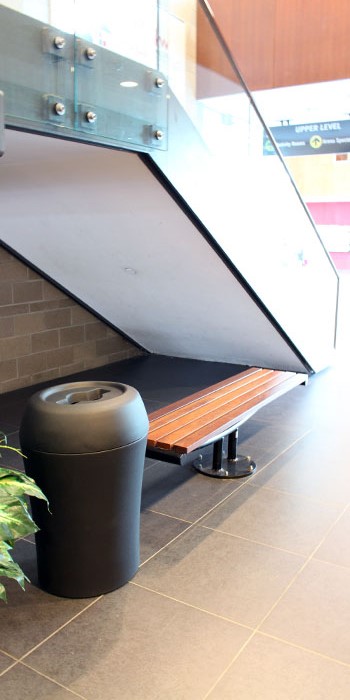 finite Series combines high collection capacity with a polished, modern design. The Infinite Elite model comes standard with a labeled ID band for stream designation. With smooth, soft lines and big style, the Infinite Series allows for large collection capacity with professional polish.
Here are some of the features of the Infinite Series:
Two container options: Elite (37.5 Gallons) & Select (35 Gallons)
Infinite Elite comes standard with colored ID band
Choice of Mixed or Large opening
Unlimited color combinations for attractive stream designation
Durable & completely sealed to avoid leaking
Whether choosing neutral tones or bold hues, the Infinite Series is designed to band your program together. The Infinite Series large collection capacity and straightforward collection management–paired with its modern design–makes choosing a durable recycling and waste container simple and hassle-free, taking your program a step beyond ordinary.