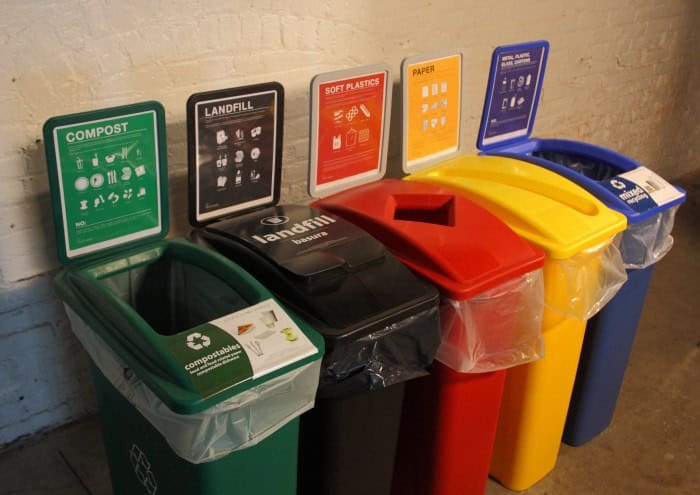 Earth Angel's mission is to integrate a standardized method of environmental accountability throughout the entertainment industry. Waste management on movie and television sets encompasses a significant part of our work, and Busch Systems products make this possible. We use Busch Systems Waste Watchers to keep our sets clean and to clearly mark our waste stations. We love that Busch Systems lets you personalize your bins colors and sizes. This makes it extra easy for busy crew members to tell different bins and waste streams apart and to recycle and compost properly. In such a complex, unique industry, we need versatile, customizable products to keep our sets running smoothly and sustainably.
Not only do Busch Systems Waste Watchers help to keep our sets clean, they help us educate and engage crew members. We use a widely accepted and standardized color system on set to make sure that the crew is disposing of waste properly. Wherever they are, even when they're not on Earth Angel green sets, crew members are able to recognize this universal color system and recycle and compost properly. Together, we are creating a new generation of eco-conscious and sustainably-minded cast and crew members.
We love that Busch Systems not only provides materials for other companies to be more environmentally conscious but they are environmentally conscious themselves! Busch Systems products contain a minimum of 35% recycled content which is very important to us because every time we purchase a bin from them, we know that we are supporting a company who practices what they preach.
Thank you so much Busch Systems! Your products are helping us achieve our vision of no longer making entertainment at the expense of the environment.
Emellie O'Brien
Founder and President of Earth Angel Sustainable Production Services
Brooklyn, New York, USA