Date: Wednesday, December 2, 2015
Location: Metro Toronto Convention Centre North
We couldn't be more excited to be attending IIDEXCanada at the Metro Toronto Convention Centre on December 2 & 3 2015.  We're eager to show off the Boka, Aristata and Kovah Series of Designer Recycling and Waste Bins to the expected 30,000 attendees in the Interior Design and Architecture Industry. We'll also be showcasing two soon-to-be-released additions to our line of designer bins. Who says Recycling & Waste collection can't look good?
We'll be located at booth #6037 and on deck from the Busch Systems crew will be: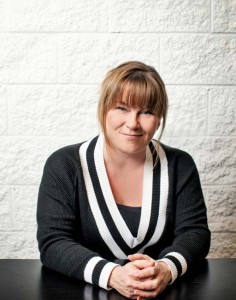 SERENA BROOKS
Sales & Marketing Manager
Every good team has a fearless leader. Serena leads two teams; our sales force and our marketing squad. The Busch Systems Director of Sales & Marketing is all business when it comes to making this company the best in the recycling and waste container world! Serena is known for her generous spirit and loves nothing more than time spent with her family and especially her dogs! She is passionate about our clients and loves nothing more than when she has a chance to interact with our customers. Now if we could only get her to pen her memoirs, it would be a bestseller and an epic movie!
Connect via LinkedIn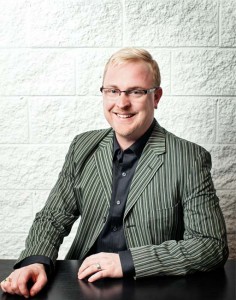 DEVAN HAWBOLT
National Accounts Manager
Devan is the Wolf of Rawson St. and we're happy he's on our National Accounts team. This hardy outdoorsman is smart, assertive and energetic and would give Paul Bunyan a run for his money. An avid golfer with a giant drive, he's the office's first pick for the annual golf tourney. When he's not hitting the links, he's ripping around on his dirt bike or enjoying his favorite refreshment, gin and tonic. Thankfully, he never mixes those two activities together. Devan puts the thunder in Haw-bolt!
Connect via LinkedIn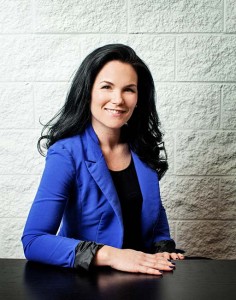 MANDY BORTOLUSSI
Public Relations Manager
Not to only be defined by her big 1990's 'anchorwoman' hair, this gal is all Public Relations with a dash of Marketing and responds best to sarcasm and puns. Communication is Mandy's game and on any given day there are at least three kinds of snacks in her desk drawer – her current obsession being (organic) popcorn! Often found on the trails with her dog 'Turtle', she also (with more enthusiasm than actual talent), participates in local community theatre and can't understand why life can't be a musical at all times. Stay tuned for 'Busch Systems on Broadway 'or connect to chat about all things Public Relations…and bring snacks.
Connect via LinkedIn