Now that the school year is in full swing and campuses all over North America have their students settling into college life, sustainability coordinators and green teams are set and ready to reduce the environmental impact that the influx of student bodies will create throughout the school year.
There are many things that colleges and universities can do to make campuses more sustainable beyond recycling, let's take a look what some of the greenest schools around the country are doing to lower their environmental impact.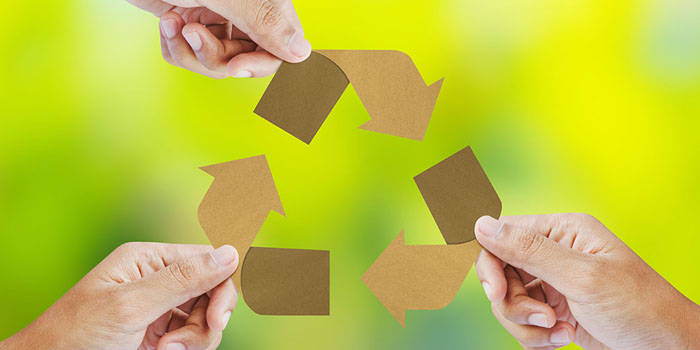 Campus Wide Recycling
The greenest schools go above and beyond in determining the needs of their campuses, conducting their research in nearly every department on site.
This intensive research helps eliminate the trappings of a "once size fits all" approach that doesn't work within the different academic departments, common areas, cafeterias and student dorms on campus.

Courses with a Focus on Environment and Sustainability
One of the elements of becoming a top green campus comes from the amount of courses and programs with environmentally focused content being offered to students. Programs that range from engineering, business, ethics, and construction management are offered with a focus on the environmental impact and issues facing those fields.
These programs are a great way to foster an eco-conscious mindset on campus.  Some of the greenest schools offer multiple courses in sustainability in either a classroom or online setting and even require students to enroll in environmental classes throughout their entire college career.

Setting Sustainable Benchmarks
Many of the top green campuses have set impressive sustainability goals for themselves. Some of which include:
Diverting waste on campus in the range of 95-100% within the next five to ten years,
New buildings meeting and exceeding LEED standards
Retrofitting existing buildings to use renewable energy and heating sources.
Campus-wide Carbon Neutrality
These are lofty goals to attain, but the reason that colleges are recognized for their sustainability is due to the tough benchmarks they've set for themselves, showing other campuses world-wide that it is possible to set and reach sustainability goals of their own.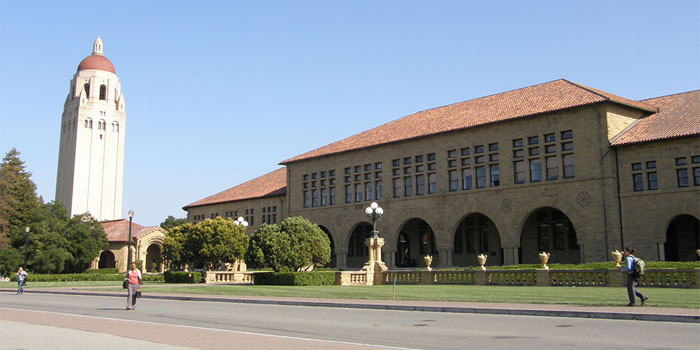 Alternative Energy Sources
Four schools in the US are certified as Carbon Neutral, the process in which organizations, businesses and individuals remove as much carbon dioxide from the atmosphere as they put in it.
Their neutral status was attained by
Solar farms
Supporting local and student farms
Installing green walls to provide natural cooling to buildings
Low flow taps and toilets
Planting trees
Encouraging green transportation
On-site biomass plants to supply heat and hot water on campus
David Hales, president of the American College & University Presidents' Climate Commitment (ACUPCC) estimates that nearly 12 to 15 campuses will be carbon neutral by 2018 and more than 400 by 2050.

Sustainability Resource Centers
"The only way forward, if we are going to improve the quality of the environment, is to get everybody involved."  – Richard Rogers
Larger colleges have created centralized sustainability resource centers where students, staff and faculty can meet, brainstorm ideas and get the information and tools they need to make green efforts more effective campus wide.

Composting & Locally Sourced Food
The top green schools have a composting program of some kind set up, using organic waste bins to collect food in their dining halls, dorms and around campus helping to divert nearly 60% of food waste from landfills annually.
Some of these cafeterias also source locally grown and organic produce to serve students. Considering that most food travels around 745 miles (1200 kilometers) to get from farm to table, adopting this practice as well as serving meals in biodegradable packaging is guaranteed to get any educational institution two green thumbs up.

Participating in RecycleMania
What started out as friendly competition in 2001 between Ohio University and Miami University to increase recycling rates on their campuses has now exploded into a massive annual waste diversion event!
Signing your school up to take part in RecycleMania is a great way to help the environment while taking part in a little friendly competition. Over an 8 week period each spring, colleges and universities across the United States and Canada participate in RecycleMania as a way for their recycling programs to promote waste reduction activities throughout their campuses.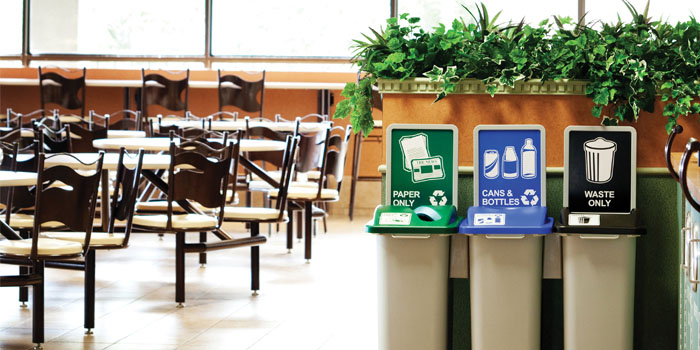 A look at the Top Sustainable Campuses in the US

A look at the Top Sustainable Campuses In Canada

Sources
https://www.colby.edu/magazine/colby-leads-way-to-net-zero-emissions/