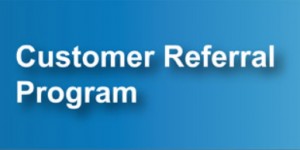 We're constantly doing everything we can to help out with recycling programs around the world. If you know anyone who is looking for recycling bins, please consider taking a minute and refer them to us. If you pass along a referral, we'll put your name in for our monthly draw. Each month, we'll select a winner of a Busch gift basket. Your referral doesn't even have to purchase bins from us in order to have your name placed into the draw!
Of course, if your referral does place an order for bins, we will extend a 10% discount to you on your next order. It's easier than ever to save on your recycling bins with our Customer Referral Program.
We value your business and we also value your referrals. Contact your sales representative to submit your referral and we'll get your name into the draw. Thanks!