What's a curbside without a traditional-looking curbside recycling container sitting on the edge?  With many cities making the switch to single stream recycling and distributing 2-wheeled carts, the curbside container may become a thing of the past.  Single stream recycling allows all materials, whether it is paper, plastic or glass to be collected in the same container.  Once collected at the curb, these recyclables are transported to a special facility equipped to sort through the items by both humans and machines, then baled and prepared for market sale.
So why make the switch? For starters, single stream recycling is very easy for residents to understand and use. If a single stream facility is a possibility for your city, the switch can increase your participation rates by taking the guesswork out of recycling and increasing your overall diversion rates.  In addition, collection costs are reduced by using single-compartment trucks which are typically cheaper to purchase and operate as they can be used for larger loads – allowing for fewer trips to the recycling center.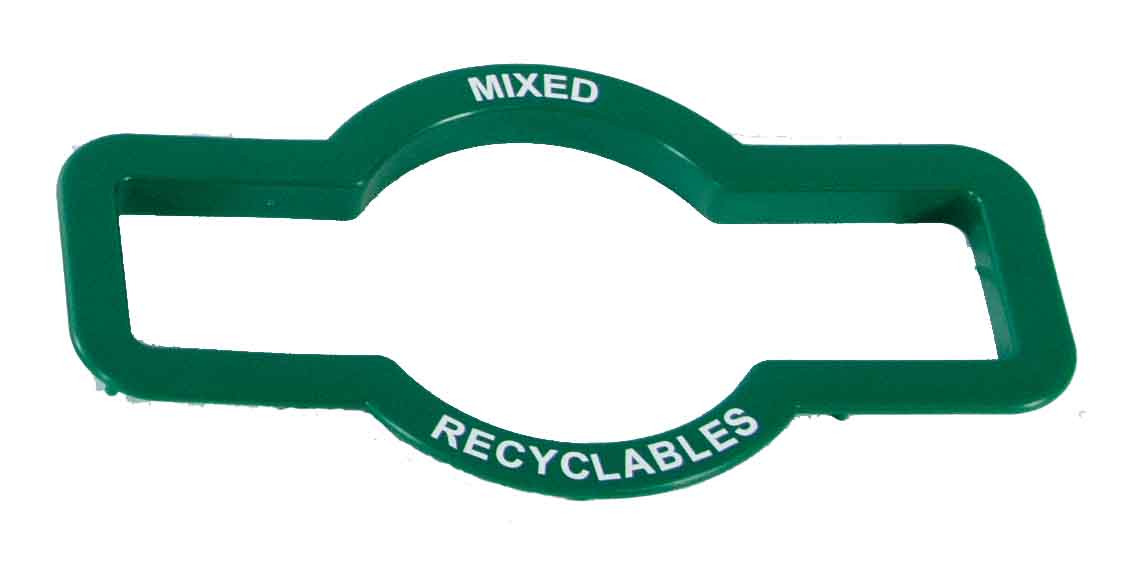 What will residents require for single stream recycling?  Typically, a 65 gallon, 2-wheeled recycling cart is given to each resident to place at their curb for recyclables collection.  But how are they collecting their materials inside?  It is unrealistic to expect residents to walk each individual item to their cart as needed.  There are many under-the-sink recycling bins that work perfectly to collect contents prior to emptying into a cart.  It is important to choose a recycling container with a small footprint and a sturdy handle for easy transport.  Since this is a new program, educating your participants is important!  Choosing a container that is able to be custom-stamped with the "acceptable materials" is a good idea and will assist in lowering chances of contamination.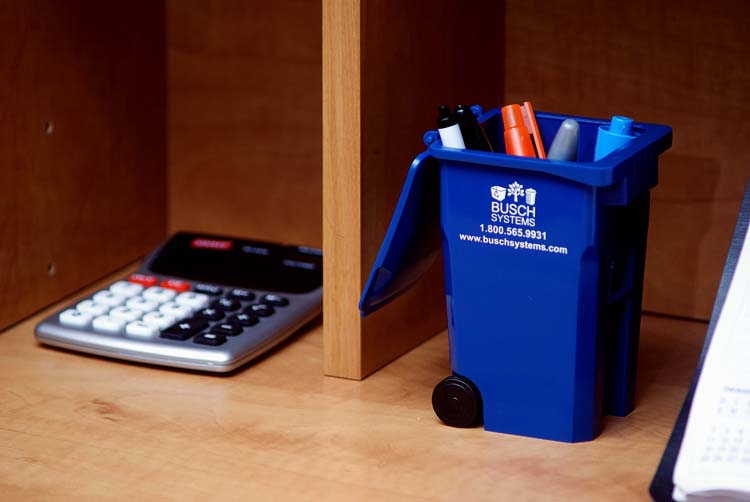 How are you going to spread the word?  Let everyone know that change is coming their way!  Many cities will distribute a mail-out indicating that their program has evolved and that positive change is in store for them.  This mail-out may announce the arrival of their new cart and indoor collection bin as well as instruct residents as to what they may do with their now unneeded curbside bin.  A list of "acceptable materials" may also be included to help get a jump start on educating participants on how they will need to change their recycling habits.  Another great promotion strategy is incorporating a handy giveaway with the mail out.  There are miniature roll out carts that act as pen holders which are often used to promote the change to single stream recycling.  They are able to be custom stamped with useful information such as program launch date and perhaps an informational phone number or anything you desire.
Look for feedback.  Once your program has launched be sure to listen to the concerns of your residents.  Encourage them to come forward with any questions or helpful tips they may have or need.  At the end of the day the more people taking part in your program the better your diversion rates and landfill lifespan will be.
Increasing recycling rates by switching to single stream recycling is cost-effective and easy for residents to understand. Now that is recycling made simple.
by Chris McBrien