With the invention of single serve coffee brewers and the convenient single-use cups revolutionized the way people drank their coffee.
This new, slightly more convenient way to brew coffee, has taken off over the past several years with pod-machine sales increasing six-fold since 2008. It's reported that more than 13% of Americans drink coffee brewed in pod every day. The ease of use, the selection of flavors and the quality of the coffee has truly changed the way people caffeinate themselves.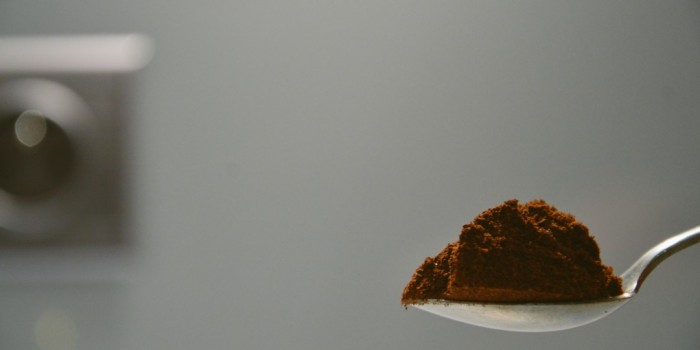 Staggering Growth
The growth has been truly staggering. Back in 2010, Keurig Green Mountain estimated sales of 3 million K-Cups, last year they sold 9.8 billion cups. If placed end to end, they would be enough to circle the earth 10.5 times. Nespresso also reported sales of 27 billion pods sold worldwide as of 2012.
Unfortunately, a large majority of these cups end up in the wrong place.
Here're some more numbers for you:
16 million US households own a single-serve brewer
That equates to 41 million single serve cups used every day
Or 9.6 billion cups every year
Equally 2.8 Million cubic feet of waste in our landfills annually
The 10 billion pods tossed into North American landfills annually would fill 8,300 shipping containers that could be laid end-to-end from Vancouver to Whistler.
The popularity of the single-use pod has brought with it confusion on where it should go when the brewer stops.
So here's the million dollar question, are single serve coffee cups recyclable?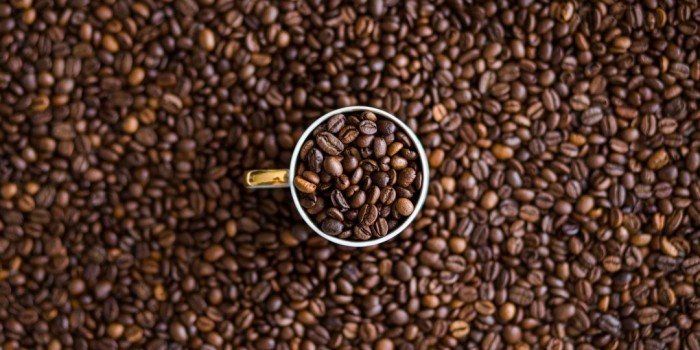 The Short answer: No
You may notice that there isn't a recycling symbol with a corresponding number on many of these cups, this is due to the non-recyclable composite plastic that makes up roughly 95% of single coffee cups produced.
This has left many consumers, whose intentions were in the right place, putting their waste in the wrong place. According to the City of Toronto, residents and businesses wrongly toss 10 million of the cups – 90 tons – into recycling bins across the city in one year alone. That's just one city!
Besides the non-recyclable plastic, the cups also have metal foil on top, a paper filter and coffee grounds inside. It's essentially four waste streams in one product that are nearly impossible to separate with its current design. Even the inventor of the K-Cup, John Sylvan laments ever creating the product due to the environmental impact it has created.
But don't despair if you can't do without your single-cup brewer, you've only read the short answer!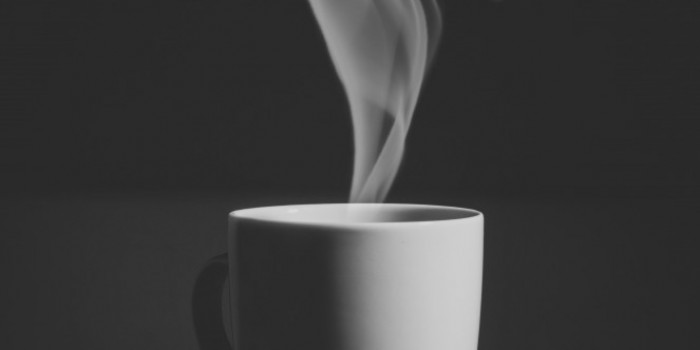 The Long Answer: A Complicated Yes
It's not all doom and gloom for the environment if you love your single cup brewer, companies are fully aware of the environmental shortcomings of this product, Keurig Green Mountain have vowed to make all of their coffee pods recyclable by 2020.
You don't have to sacrifice your eco-conscious ideals for the sake of a convenient cup of delicious coffee, there are various ways to go about it:
First and foremost, check to see if pods or pod components are accepted by your local waste management authority. If they aren't, keep reading.
Some off-brand competitors are coming out with pods that are completely compostable. OneCoffee offers pods that are 99% biodegradable and are working diligently to create 100% compostable pods over the next few. Club Coffee has created the world's first certified 100% compostable single-serve beverage pod and it'll be available in stores sometime in the fall.
If price point and availability in the above options out of the question, Recycle A Cup is a nifty device that cuts and separates pods into easily recyclable components.  Recycle (again, check your local waste management division to see if the plastic is accepted) or reuse the plastic cups, recycle the aluminum top and compost or reuse the coffee grinds.
TerraCycle offers national programs to collect non-recyclable or hard-to-recycle waste which includes Nespresso capsules and TASSIMO single-use pods. They have also partnered with OfficeMax Grand & Toy for a coffee pod recycling pilot project for responsible K-Cup disposal in various work in environments.
You can cut down on your coffee related waste with reusable pods and discs as well. You can still enjoy the single-cup brewing experience with coffee grounds being the only leftover waste.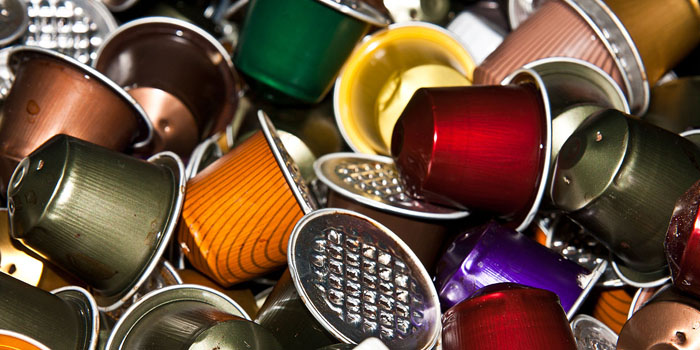 Forget Recyclable, Try Compostable
Vancouver-based G-Kup  is are currently in the process of getting their patented, 100% compostable pods to store shelves. Working with researchers at the University of BC, the company developed a cup consisting of composite material made of sugar cane, a bamboo paper filter and a biodegradable polymer called Ingeo. Keep an eye out because their compostable K-Cups will be available for purchase soon!

When it comes down to it, there's really no black and white answer on whether coffee pods are recyclable.  There's a variety of different factors contributing to this complex issue, from location and materials to corporate action and product design.
Hopefully by 2020, the gap between 95% non-recyclable compared 5% recyclable will close or completely reverse. Up until the day that happens at least there are methods to enjoy a guilt free and sustainable cup of single-serve coffee.
Or maybe it's time to dust off that old coffee percolator until then.

Sources
http://qz.com/193138/the-worlds-growing-love-affair-with-the-most-wasteful-form-of-coffee-there-is/
http://www.coffeedetective.com/can-i-recycle-my-keurig-kcups.html
http://www.theatlantic.com/technology/archive/2015/03/the-abominable-k-cup-coffee-pod-environment-problem/386501/
http://www.theglobeandmail.com/report-on-business/the-environmental-tipping-point-of-one-cup-coffee-pods/article25308375/
http://www.keuriggreenmountain.com/en/Sustainability/Overview.aspx